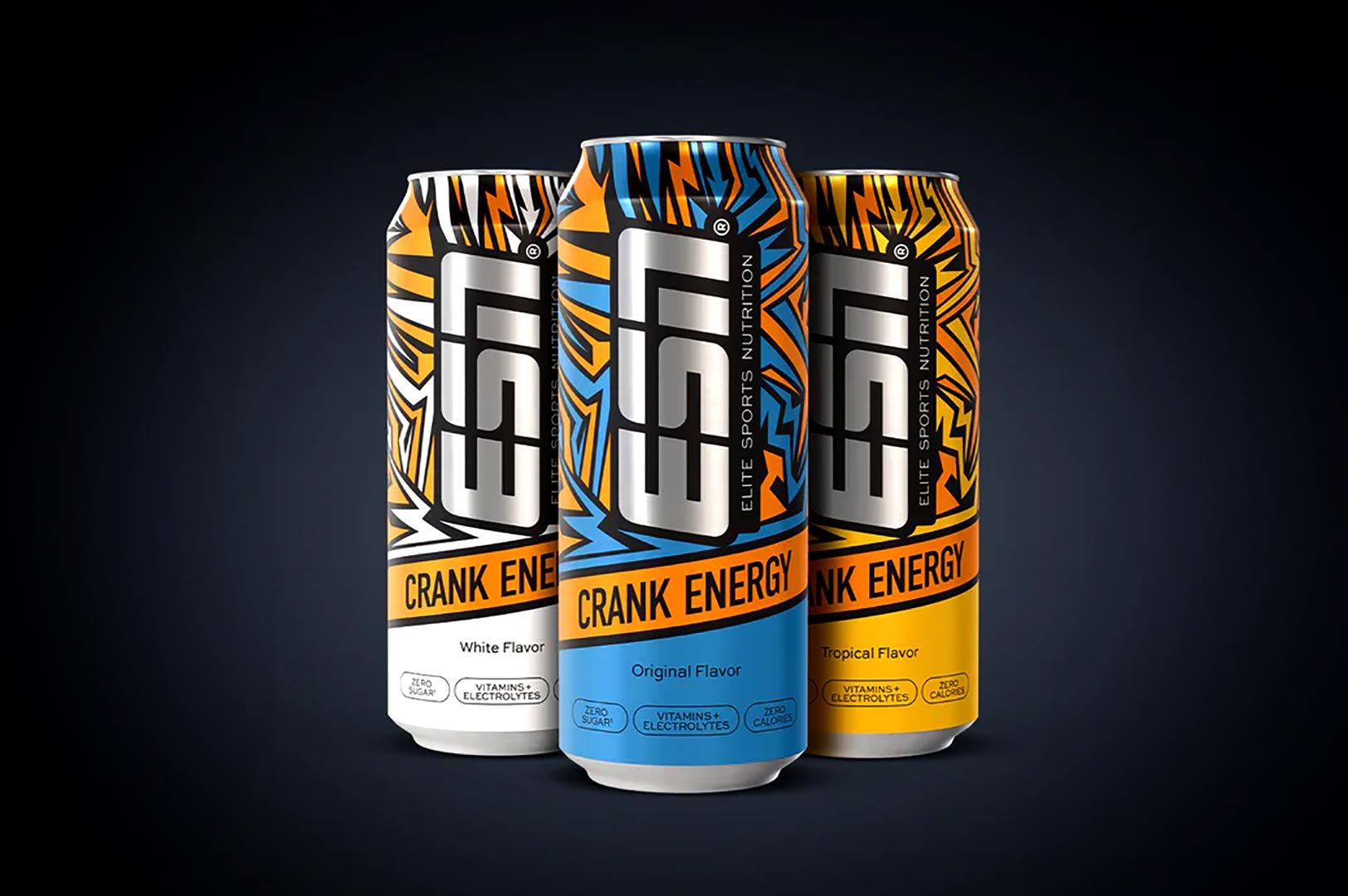 German powerhouse ESN has entered the popular category of energy drinks, joining the list of competitors, growing at a pace lately of once or twice a week. The sports nutrition and functional food company's effort is the Crank Energy Drink, featuring a colorful design with a pattern that helps it stand out from the rest of the products it has available, and like all good energizing beverages, it comes in a variety of flavors.
ESN's Crank Energy Drink isn't supremely complex on the formula side, taking a more traditional approach to the space, bringing together a blend of vitamins, electrolytes, guarana, inositol, and caffeine. The brand hasn't included any of the advanced nootropic ingredients seen in some competitors, giving Crank Energy a focus side, centering primarily around energy, and there is plenty of caffeine driving that at 160mg in a 500ml can.
The Crank Energy Drink from ESN in Germany keeps the nutrition low, with zero sugar, although while the can itself says there aren't any calories in the beverage, the brand's website says otherwise at four per 100ml, for a total of 20 a can. There are three flavors available for the energy drink in an obvious Tropical, what we're guessing is a Monster Ultra-like White, and Original, which we suspect to be a traditional energy drink taste.
Interestingly, ESN has not launched its Crank Energy Drink in a typical box of 12 cans or even the common European case size of 24. The energizing beverage comes in a bundle of six at a reasonable €9.90 (10.48 USD), and over at esn.com, you can grab individual cans at an even more competitive price. A single Crank Energy will cost you just €1.52 (1.61 USD) using the coupon "ESN", beating the bulk six-pack by about 8%.