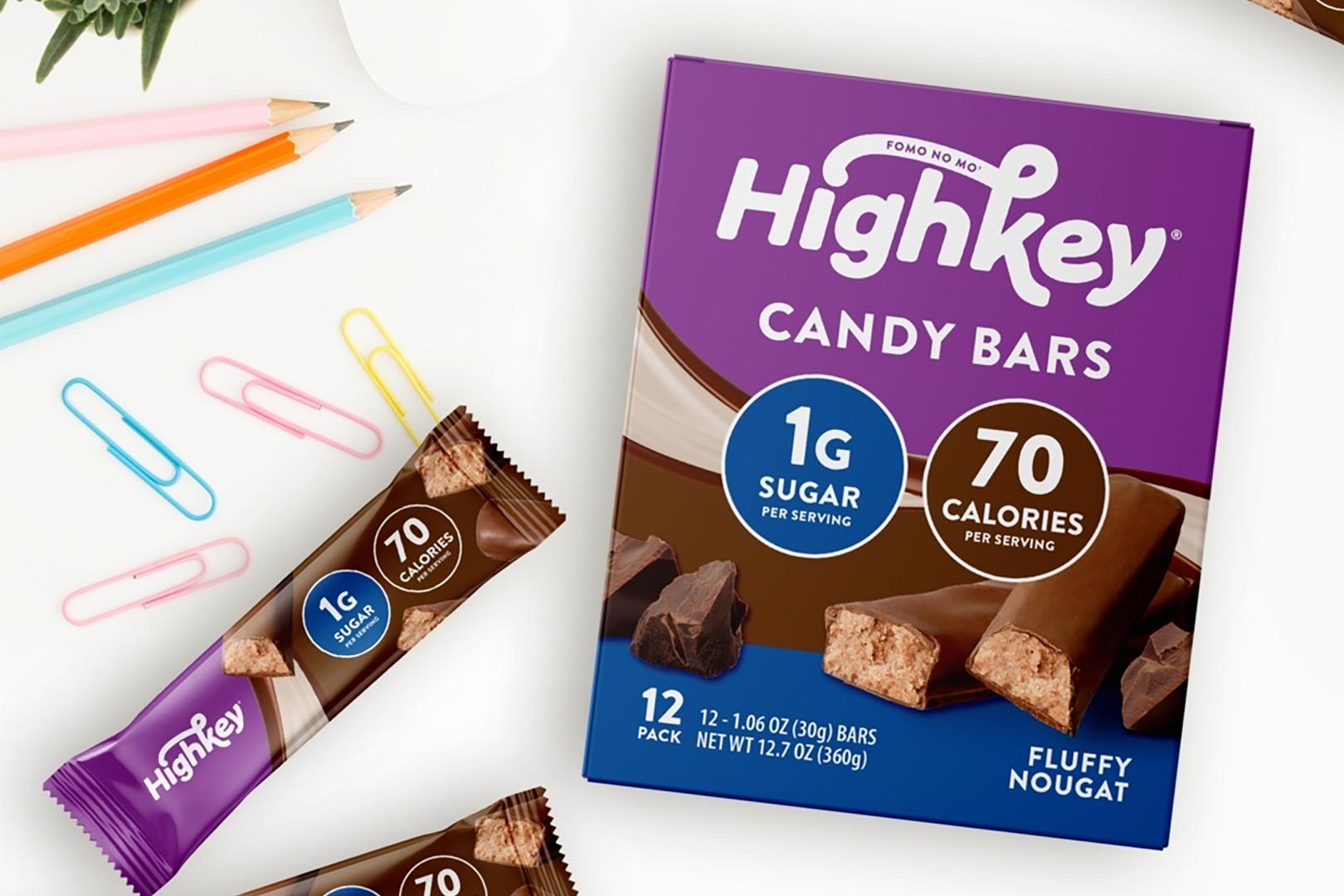 HighKey is not locked down to specific formats when it comes to the category of functional food; in fact, it's more reliable in mixing things up and bringing its signature better-for-you approach to all sorts of shapes and sizes. The creative company has sugar-free sandwich cookies, keto-friendly wafers, high-protein miniature cookies in a delicious selection of flavors, crunchy and flavorful crackers, and the ridiculously mouth-watering caramel clusters and colorfully covered chocolate candies.
Another tasty snack in the HighKey catalog is Candy Bars, a box of thin chocolate bars with significantly better macros than any traditional, sugar-loaded treats. In its original Caramel Nut flavor, you get 3g of protein, 7g of fat, 16g of carbohydrates, with only 1g of that net carbs, and 100 calories. The previously released Caramel Nut is no longer alone for HighKey Candy Bars, as there is now a second taste to choose from in Fluffy Nougat, with a soft nougat main body covered in rich chocolate.
The new Fluffy Nougat flavor of HighKey Candy Bars is even lighter nutritionally than Caramel Nut at 2g of protein, 5g of fat, and 20g of carbohydrates, but again, 1g of that is net carbohydrates, ending on a calorie count of 70. The latest from the innovative functional food specialist is out now at Target, where you'll pay just $5.99 for a moderately bulk-sized bag with four of the 30g better-for-you candy bars.