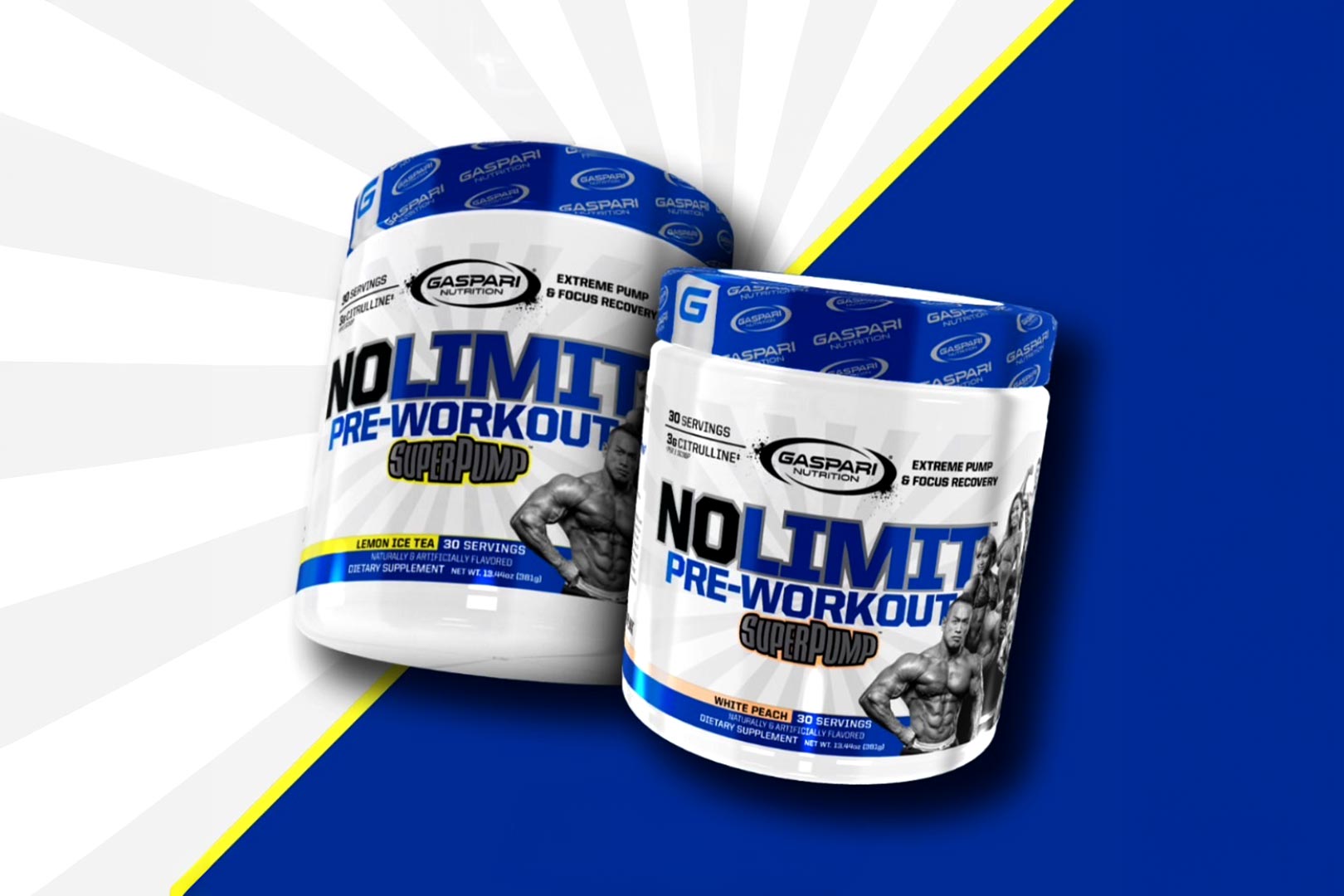 Gaspari Nutrition previously revealed that it was working on an all-new pre-workout exclusively for its large fanbase in Japan, an area it's carried impeccably well thanks to Suplinx. The supplement is SuperPump No Limit, making clear use of the legacy sports nutrition brand's long-running name, which is arguably as well-known as Gaspari itself, continuing throughout the generations in the likes of SuperPump 250, SuperPump Max, and the most recent, SuperPump Aggression.
Exclusive to Suplinx
Gaspari Nutrition and Suplinx have shared the complete formula behind SuperPump No Limit, and as promised, it has been formulated specifically for the Japanese market, which results in a very different blend of ingredients. Rules and regulations do sometimes play a role in formulating for international markets, and so do culture and consumer preference in specific countries, which is important here as Asia is not typically a big fan of high caffeine, and for No Limit, that is clear as it has 100mg of the stimulant.
Built specifically for Japan
Gaspari Nutrition has built SuperPump No Limit to be a comprehensive pre-workout, as that 100mg of caffeine sits alongside an equal 100mg of theobromine, 300mg of alpha-GPC, 200mg of choline bitartrate, and a solid gram of tyrosine all to enhance focus. Then, taking care of the pumps and performance, the brand and Suplinx are relying on 3g of pure citrulline, 2.5g of betaine anhydrous, and a rather light single gram of beta-alanine.
Considering the market, Gaspari Nutrition has built SuperPump No Limit to be a robust competitor, and with Suplinx being one of the premier retailers in the country, you know it's built it out to be something its extensive customer list is going to appreciate. To be honest, you could even double up the serving to hit the likes of 6g of citrulline, 2g of tyrosine, 5g of betaine, and 200mg of caffeine to really jack things up and bring the No Limit pre-workout closer to what you get in the competitive US market.
Launch details
Gaspari Nutrition and Suplinx are rolling out SuperPump No Limit in Japan later this month, with the classic 30 servings a tub, which would be 15 if you spice things up for the double, and it'll be available in two fruity flavors in Lemon Iced Tea and White Peach. The price has not been shared, but with Suplinx currently selling the high-powered SuperPump Aggression at ¥5,680 and SuperPump Max at ¥5,580, we imagine No Limit will fall in around that same area of ¥5,600 (37.58 USD).