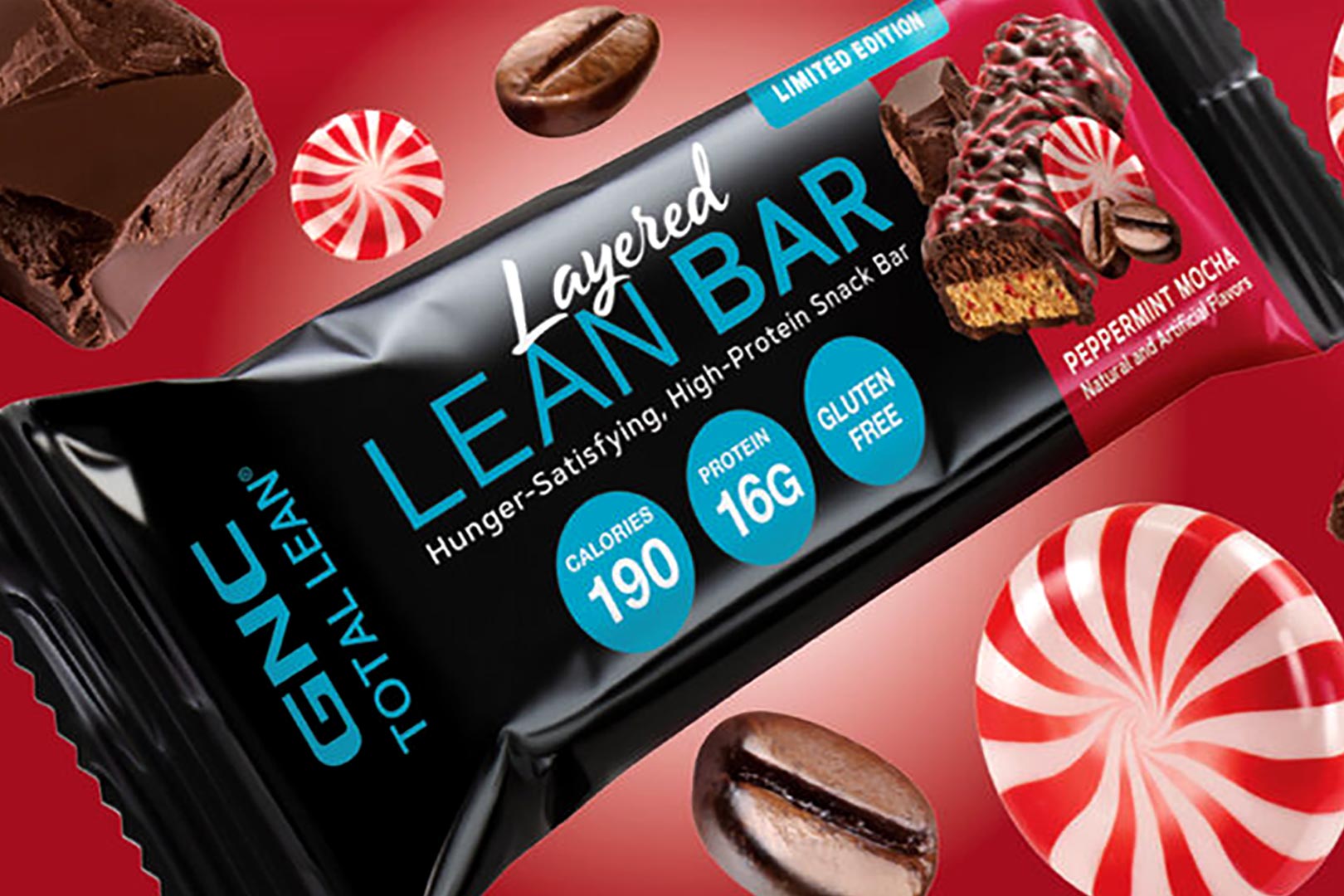 'Tis the season, as they say, and brands from all corners of the industry have been showing their holiday spirit by revealing and releasing special edition flavors and products inspired by the season of giving. This time around, it is the retail giant GNC's turn to put something Christmassy in the headlines by way of a special edition flavor for three of its popular and own brand offerings, including the functional food, the Layered Lean Bar.
With two months to go before Christmas, GNC has rolled out a very fitting Peppermint Mocha flavor for, as mentioned, its tasty protein snack, the Layered Lean Bar, as well as the GNC AMP Wheybolic protein powder and the more balanced meal replacement style GNC Total Lean Shake 25. Each item combines that familiar blend of peppermint and mocha with the reliable highlights and benefits of each of the respective products.
You won't pay anything more for any of GNC's limited-time Peppermint Mocha flavor extensions, with the Layered Lean Bar sitting at $21.99 for a box of nine bars, $59.99 for a tub of the premium whey isolate-powered AMP Wheybolic, and for Total Lean Shake 25, you'll pay $39.99 a bottle.