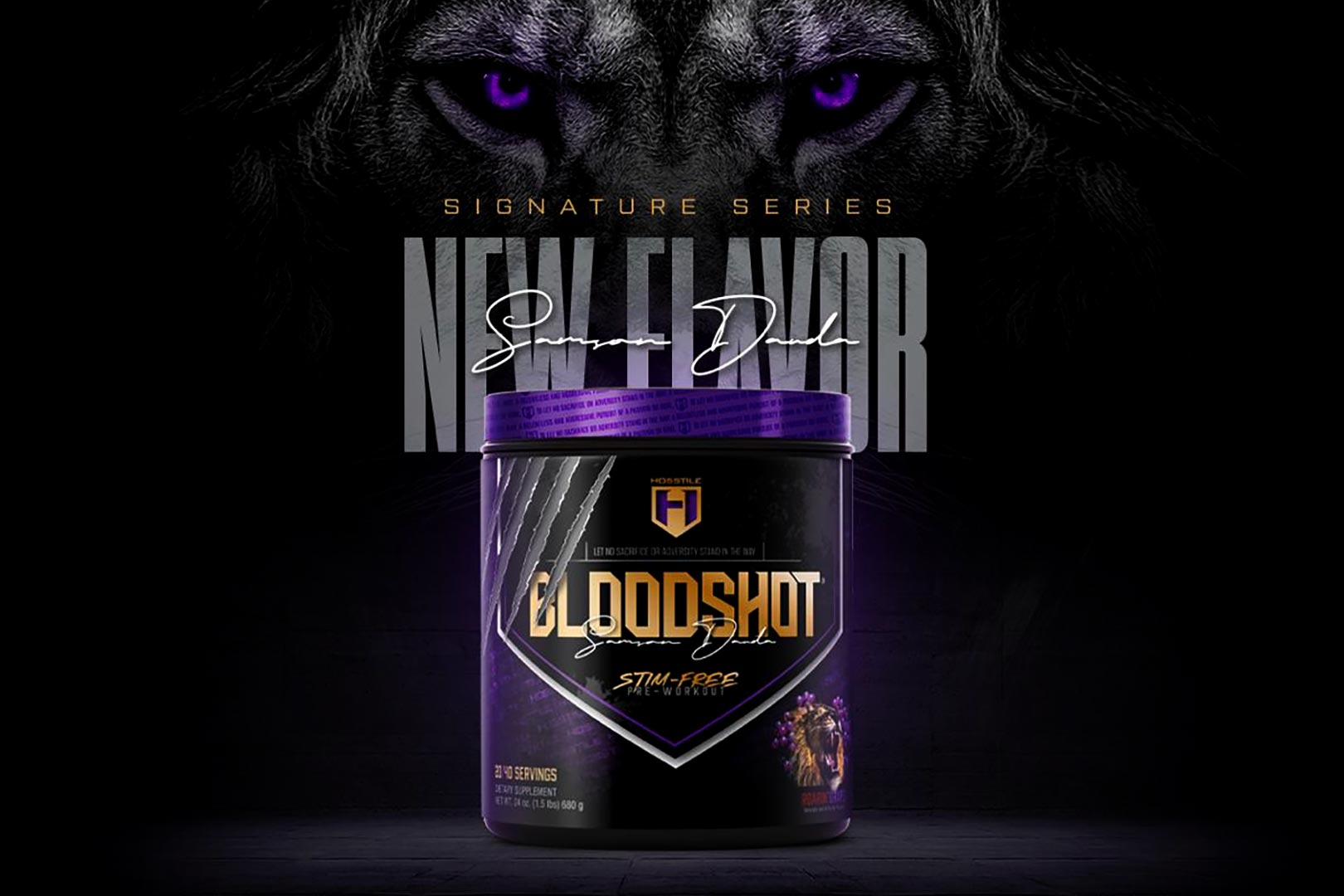 Hosstile has partnered with its star athlete and ambassador, Samson Dauda, who made his mark around this last year at the Mr. Olympia, coming in sixth in his first appearance at the prestigious competition, and then one-upping that earlier this year by taking home the Arnold Classic title. The brand and star open-level bodybuilder have come together to create a special edition version of one of Hosstile's two pre-workouts, in the pump, focus, and performance-powering Bloodshot.
The product Hosstile and Samson Dauda have created is a Roarin' Grape Bloodshot, featuring all of the usual key features of the other options, including 2g of performance-supporting PeakO2, 6g of pure citrulline, and 3g of the classic strength ingredient creatine monohydrate. Roarin' Grape is clearly a grape-type taste, and the brand has continued its signature purple color through the label design of the special edition item, making it stand out from the rest of the flavors on the Bloodshot menu.
You can get Hosstile and Samson Dauda's Roarin' Grape Bloodshot straight from its online store at hosstile.com at $49.99 for a tub of 20 maximum servings. This is actually the first time the reputable brand has done a signature flavor, and it's made it even more fun by dropping an ebook with it. The digital book details Samson Dauda's eight-week prep leading up to his 2023 Arnold Classic win, and it's free if you're one of the first 50 to order Roarin' Grape Bloodshot; otherwise it's $29.99.