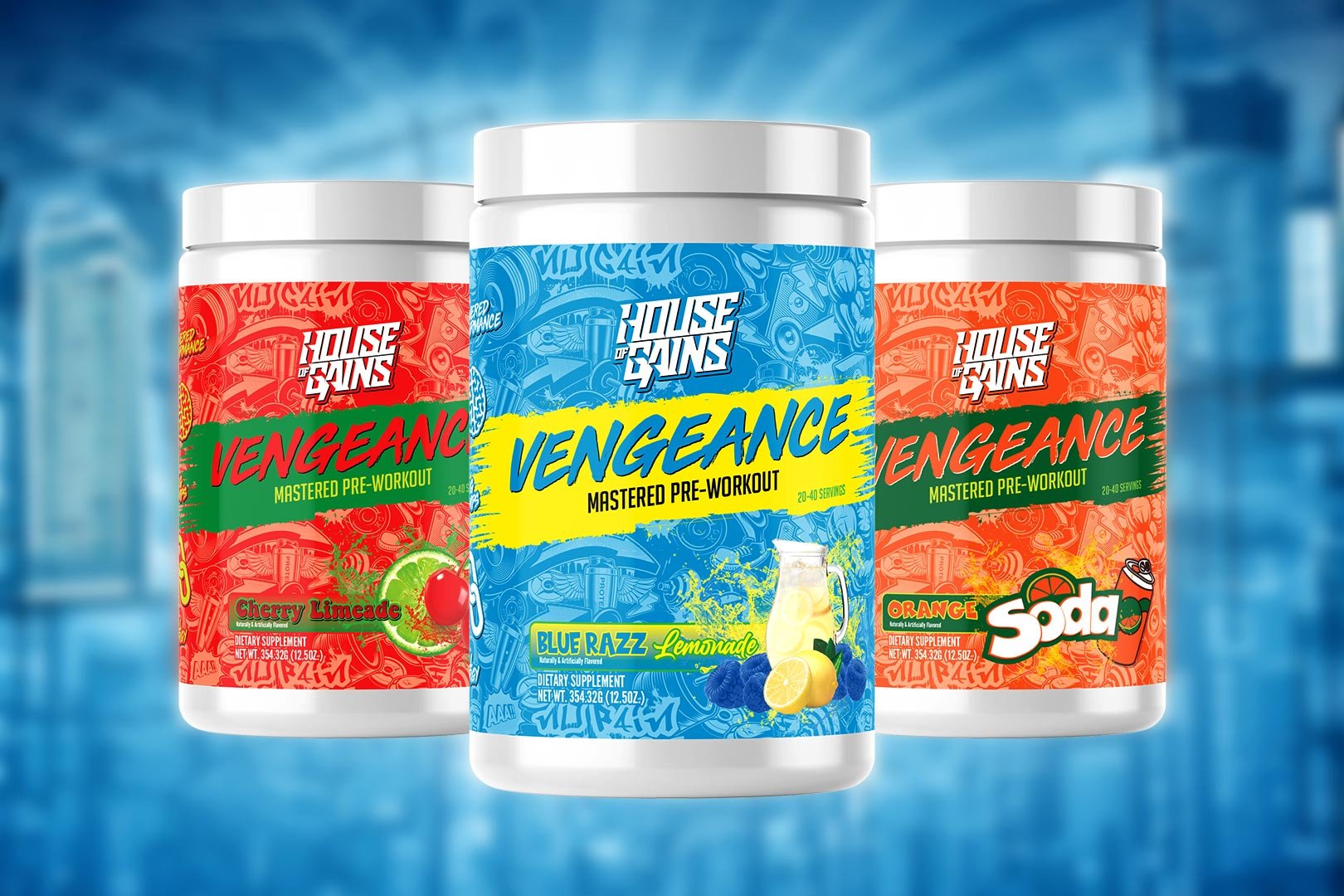 Retailer and brand House Of Gains has a new pre-workout this month, although it isn't entirely new, being a replacement or improved version of a supplement of the same name in Vengeance. The brand has made several tweaks to the formula, enough to expect a refined experience in the gym. The product is still very much a reputable and reliable pre-workout, built to support all of the core benefits with a well-rounded set of ingredients.
The most notable differences in the latest iteration of House Of Gains Vengeance include no more of the commonly used endurance-supporting ingredient beta-alanine. The supplement also has a strong level of caffeine from regular and delayed-release sources, providing a little under 400mg; electrolytes to fuel hydration and performance; and no more clumping as glycerol has been removed and replaced by another pump component in betaine a gram a serving.
We've got the complete facts panel for House Of Gains' revamped Vengeance pre-workout in the image above, outlining each of the ingredients and dosages you get per serving. The list comes with 6g of citrulline malate and a gram of agmatine for pumps, 700mg of tyrosine, 100mcg of huperzine a, and 450mg of alpha-GPC for focus, and driving a potent level of energy, there is 362mg of caffeine and a milligram of yohimbine.
You can already purchase the revamped House Of Gains Vengeance directly from its online store at a competitive price of $39.99, which adds a whole cost-effective angle to the pre-workout, as it's not often you see supplements from this category in the $30 range. The refined product comes in three refreshing and completely new flavors with Orange Soda, Cherry Limeade, and Blue Razz Lemonade, all packing 20 maximum servings a tub.