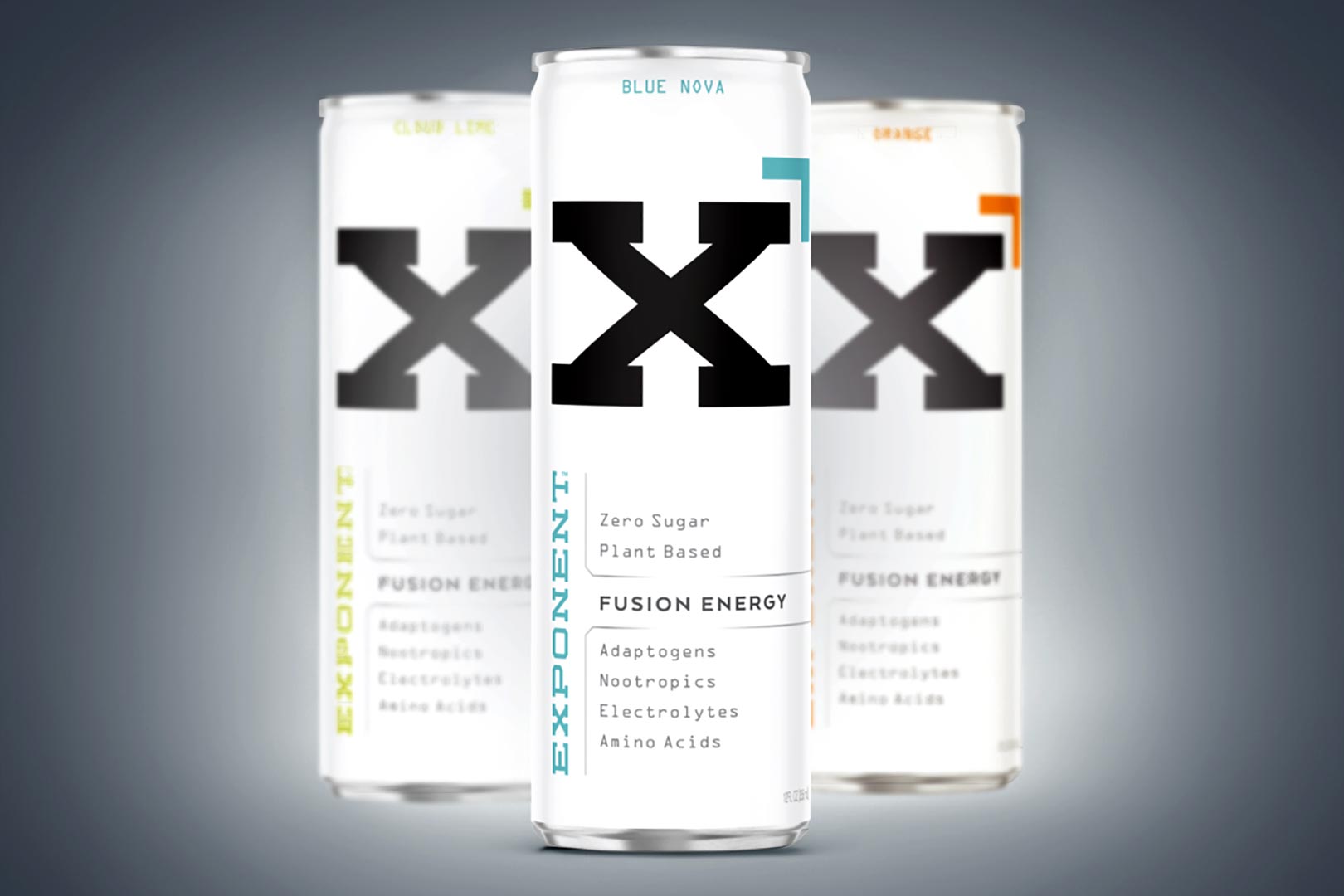 Exponent Energy is a growing energy drink out of Canada that is bringing its reputation and flagship beverage, Exponent Fusion Energy, to the highly competitive US market and is exhibiting at this year's NACS Show, in Atlanta. The speed at which newcomers are entering the energy drink category is incredibly fast these days, so it's even more important to have a point of difference and stand out, and you do get that in Exponent Energy.
Instead of going with a traditional blend of caffeine, taurine, and other common components, Exponent Fusion Energy has taken a more advanced approach. Packed into every 16oz can of the brand's functional beverage is panax ginseng, the multi-benefit ashwagandha, relaxing theanine, focus-supporting alpha-GPC, electrolytes for hydration and performance, coQ10, B vitamins, and the three all-important BCAAs.
Being an energy drink, Exponent Fusion Energy does have caffeine in there at a moderate 120mg, all-natural caffeine from green tea, and, to keep things guilt-free and nutritionally friendly, there is no sugar, a gram of protein, and a light 15 calories, thanks to the sweeteners monk fruit, stevia, and erythritol. That goes for all three of Exponent Energy's smooth, enjoyable, and mysteriously named flavors in Blue Nova (citrus berry), Eclipse (orange tangerine), and Sector-C (citrus blend).
For more information on Exponent Energy and its flagship beverage, Exponent Fusion Energy, head over to its website at drinkexponent.com. As touched on earlier, the brand is based out of Canada, where it's built a strong presence, but is currently expanding into the US. That means those of you stateside can now get your hands on the multi-benefit drink from Exponent Energy, with its online store selling cases of 12 at $34.99.