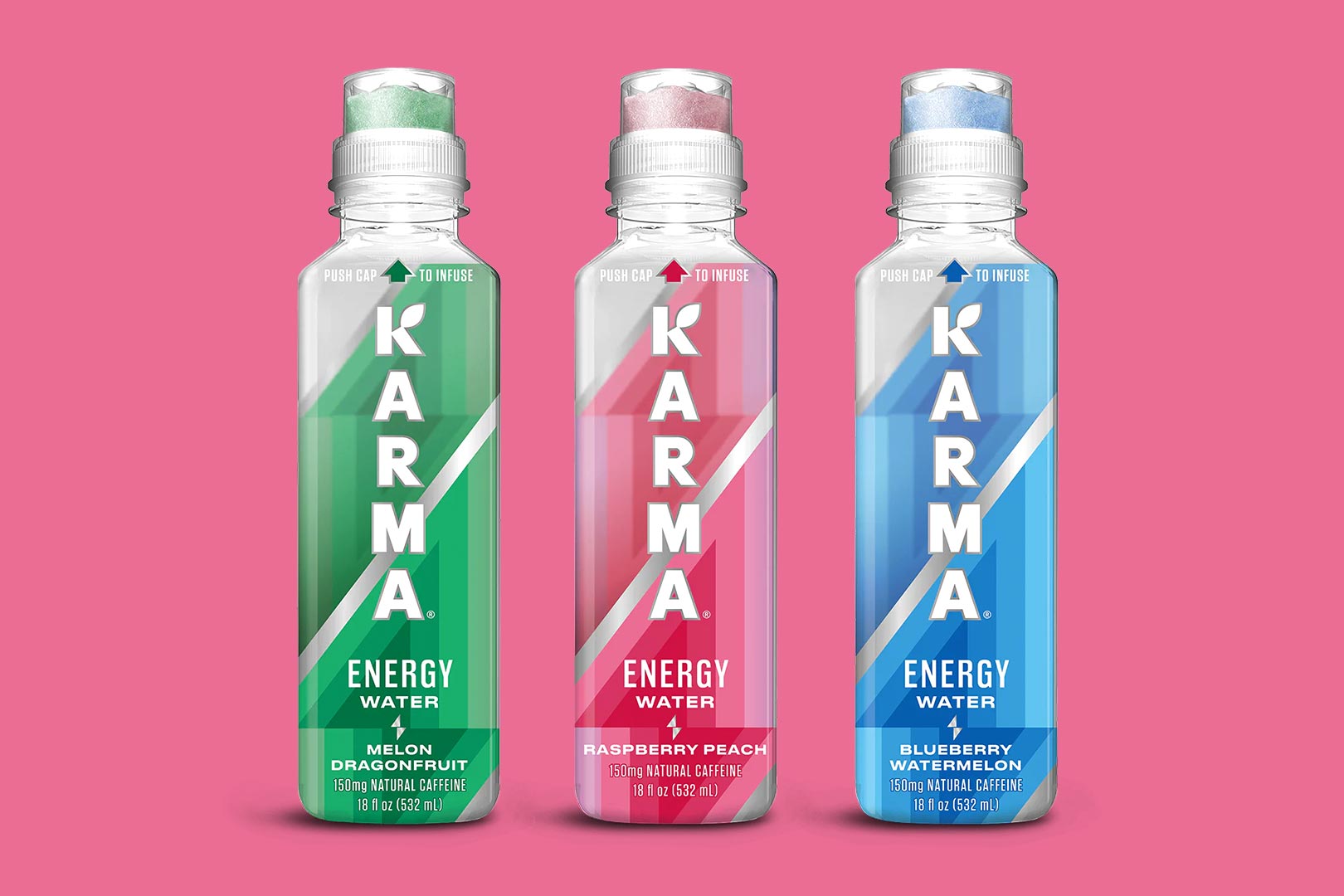 Karma is a functional beverage company with a difference, with that difference being right at the top of every bottle, inside the lid. Each of the brand's products has a cap filled with dry ingredients that vary depending on the purpose. There is Karma CBD Water, Karma Wellness Water loaded with vitamins and minerals for general health, Karma Probiotic Water with two billion cultures for gut health, and the new addition, Karma Energy Water.
Karma Energy Water is the brand's energy drink of sorts; although it's not carbonated or canned, it is a flat water beverage that comes in a bottle, like all of its other offerings. The product has been packed full of B vitamins, green tea, yerba mate, and maca, and provides a moderate 150mg of caffeine for energy. The brand has also given its Energy Water a premium touch, throwing in the proven focus and cognition-enhancer Cognizin citicoline.
All of those main ingredients mentioned are in powder format and jammed into the lid of Karma Energy Water, and before you drink it, you simply push down to release the powder into the liquid, shake, and then sip away. The Cognizin-powered beverage is currently making its way out into the market in Melon Dragonfruit, Raspberry Peach, and Blueberry Watermelon flavors. Each of those has 20 calories a bottle, and absolutely no artificial colors, flavors, or preservatives, and due to join them in the near future are two other tastes in Pineapple Coconut and Orange Mango.