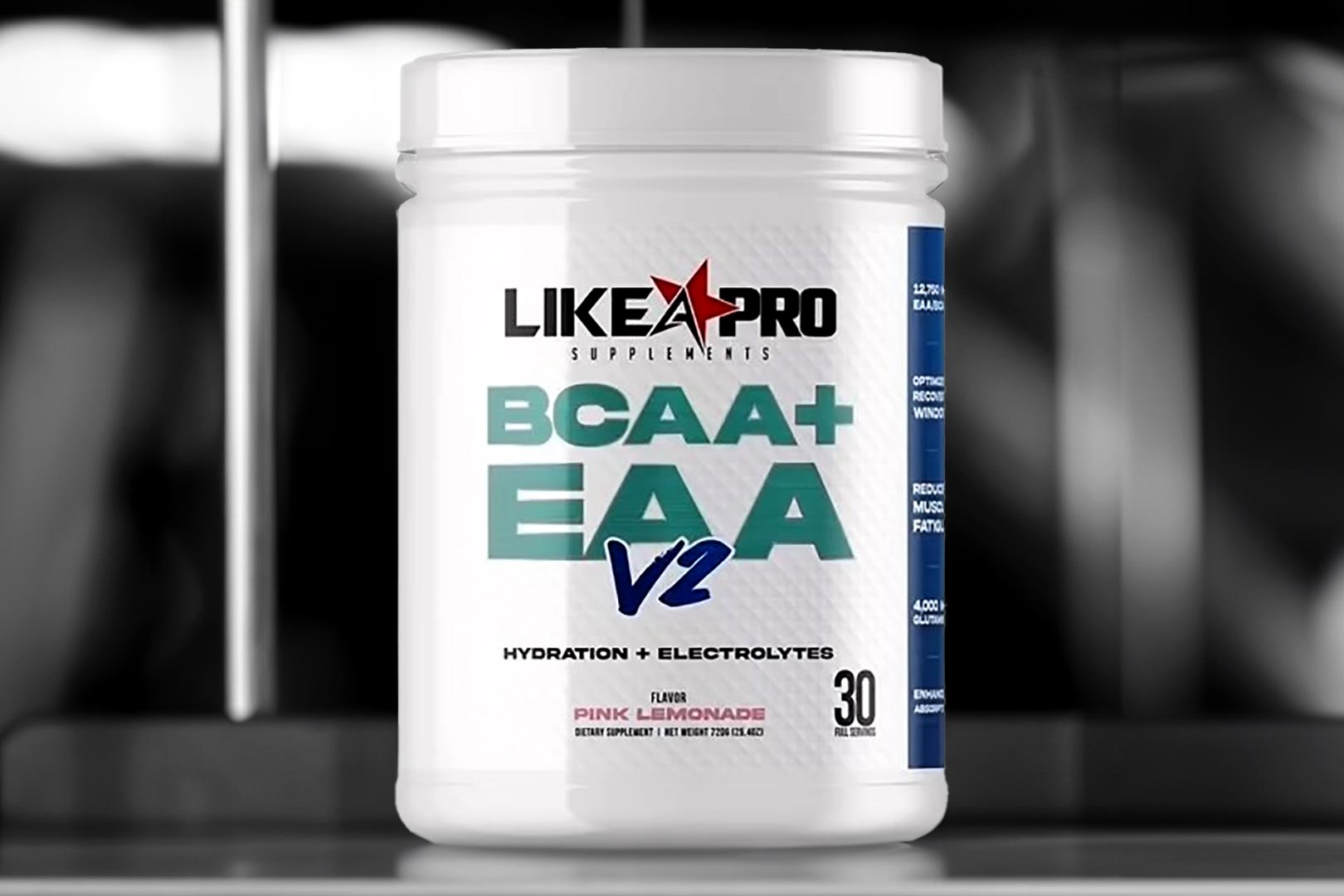 Like A Pro Supplements is no stranger to tweaking and changing the formulas behind its premier products; in fact, we just saw it do exactly that in the loaded new version of its pump pre-workout Outsized V3 packing a combined 4g of NO3-T nitrates. The reputable brand is getting ready to do the same again for its amino cocktail, simply named BCAA+EAA, as it does indeed feature all nine EAAs to improve recovery.
The latest reformulated sequel from Like A Pro Supplements is appropriately named BCAA+EAA V2, with the biggest difference in this one being the addition of hydration and enhanced absorption. The brand has continued the product's core blend of amino acids in a hefty 10g of BCAAs per serving and 2.75g of the other six EAAs, plus glutamine at a slightly lighter 4g instead of 5g and an added single gram of taurine.
As mentioned, alongside all of the EAAs to support muscle recovery and repair, Like A Pro Supplements has put a blend of electrolytes into BCAA+EAA V2 to drive performance and endurance. The brand hasn't just gone with standard electrolyte sources either; it utilizes Calci-K, premium Albion minerals, and sea salt, and to top it all off, there is also 25mg of AstraGin to improve absorption and the effectiveness of the aminos.
Like A Pro Supplements is planning to launch BCAA+EAA V2 sometime soon, and it'll have the same amount of servings as the original at 30, which will last you quite some time if you use it exclusively during workouts. The brand has taken the opportunity of the refreshed product to revamp the menu, too, where you get four completely new tastes in Pink Lemonade, Orange Soda, Cherry Candy, and a Glacier Freeze Gatorade-like flavor called Blue Breeze.