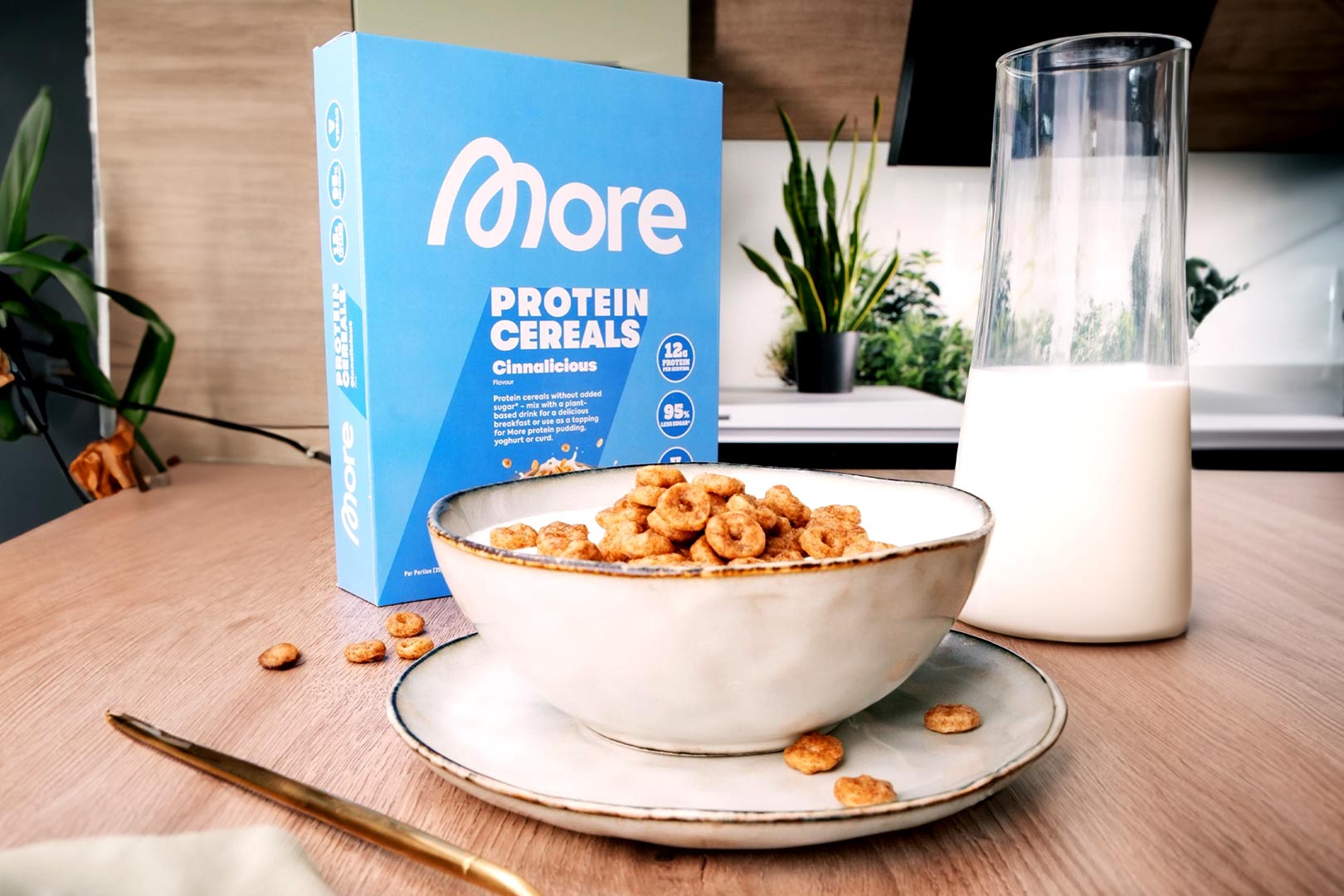 Active nutrition and lifestyle giant More Nutrition has launched a new product to help its extensive fanbase get more protein in at breakfast time, introducing More Protein Cereals. It is a hoop-shaped offering, looking to offer that classic cereal crunch but with significantly better macros next to traditional cereals. The brand has only launched the item in one flavor to start, although it is fitting for the format in the dedicated cinnamon experience, Cinnalicious.
More Nutrition's Protein Cereals isn't made with any of your more premium sources of protein in whey or milk; it is primarily soy isolate and a bit of pea concentrate to give you a heightened 12g in a small 35g servings. That number is the same for the carbohydrates at 12g with absolutely none of that sugar, 4.2g of fiber, and 3.5g of fat, resulting in a calorie count of 137. The product is lean, and knowing More's functional experience, the taste will be there too.
You can purchase Protein Cereals directly from More Nutrition's online store at €6.90 (7.29 USD) for a box of six servings, or three if you want to double up and pump the nutrition up to 24g each of protein and carbohydrates, and 274 calories. As we've seen many times before, the brand has quickly sold out of its newest functional innovation, but you can undoubtedly look forward to seeing it back in stock shortly.