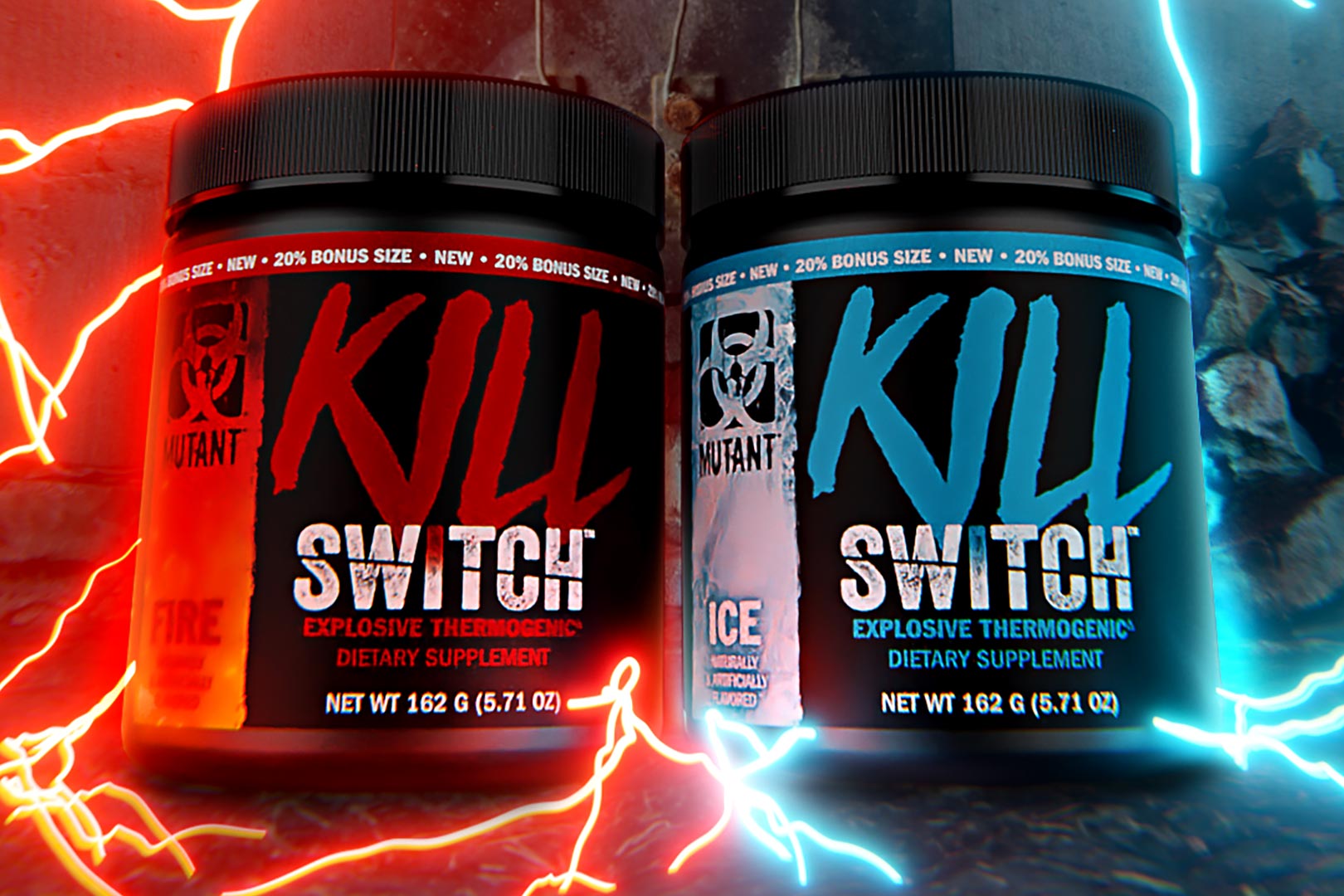 Less than 24 hours after posting the teaser, Mutant has revealed everything you need to know about its previously mysterious explosive thermogenic, which we can now confirm as Mutant Kill Switch. It is a weight loss supplement in flavored powder format, and the legacy brand has put a fun spin on the menu, putting together two tastes for Kill Switch: one is called Fire, and the other is alternatively named Ice.
Mutant Kill Switch is a comprehensive weight-loss product built specifically to increase energy and focus, enhance metabolism, and turn up the heat for an intense thermogenic experience. There are a few stimulating components in the supplement to ensure you get that energy and focus effect, with a combined 250mg of caffeine, huperzine A, and 300mg of tyrosine.
The rest of the formula in Mutant Kill Switch is primarily for the thermogenic, metabolic, and fat-burning benefits, including 100mg of green coffee bean, half a gram of carnitine tartrate, 30mg of olive leaf, and 10mg each of naringin and cayenne. There are a couple of premium, branded ingredients in the mix as well by way of CaloriBurn grains of paradise at 30mg a serving, and the common BioPerine to help with absorption.
Mutant has announced Kill Switch in line with this year's Olympia Weekend where its two star athletes look to defend their titles in three-time Ms. Olympia champion Andrea Shaw, and The Giant Killer himself, two-time 212 Mr. Olympia winner Shaun Clarida. The brand will have its Fire and Ice-flavored weight loss supplement at its booth at the Olympia Expo, with online availability presumably live alongside it at iammutant.com.