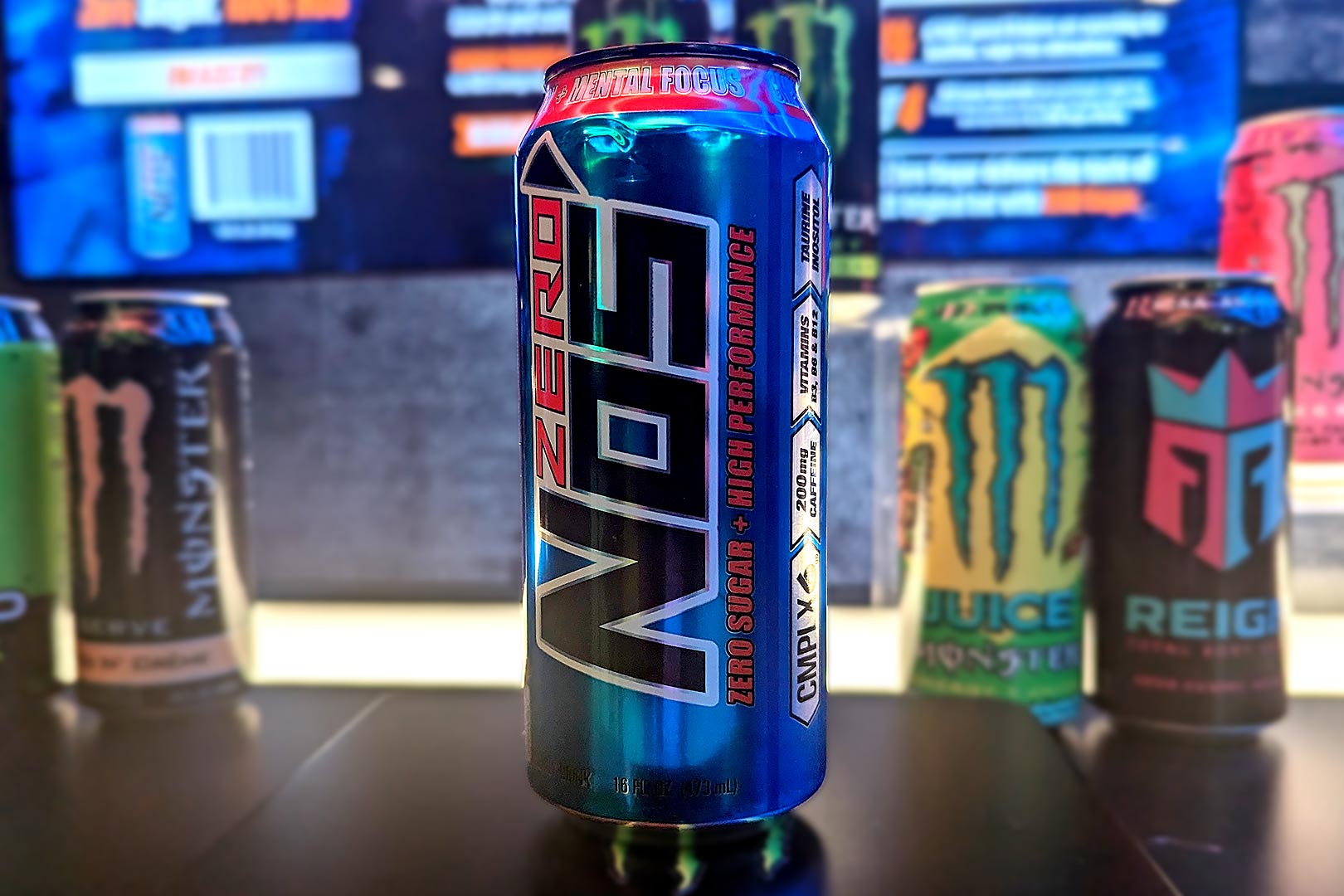 NOS is one of the many energy drinks from the Monster Beverage Corporation that is not directly Monster-branded, initially coming to market about 18 years ago and transitioning over to Monster in 2015. The brand's flagship energy drink comes in a standard 16oz can with 160mg of caffeine, and it has three flavors on the market, in the mango and passionfruit blend Original, the candy-like GT Grape, and the sour apple recipe Sonic Sour.
The energy drink giant Monster Beverage Corporation did bring NOS to its booth at NACS this year in Atlanta, and it made sure it had something exciting on show. The long-running energy drink brand is sampling a product that's not a new flavor but a spin-off of its classic Original. NOS has created an impressively on-point NOS Zero Energy Drink, featuring more caffeine at 200mg a can but without any sugar and only five calories.
We did get the chance to sample the NOS Zero Energy Drink; in fact, we tried it side by side with the regular sugary NOS Energy Drink and can say they're as close as you could want. If anything, the sugarless variant is a touch sweeter but still offers the same sort of fruity experience. Similar to the many other innovations Monster Beverage Corporation has brought to NACS, the NOS Zero Energy Drink is hitting the market early next year.