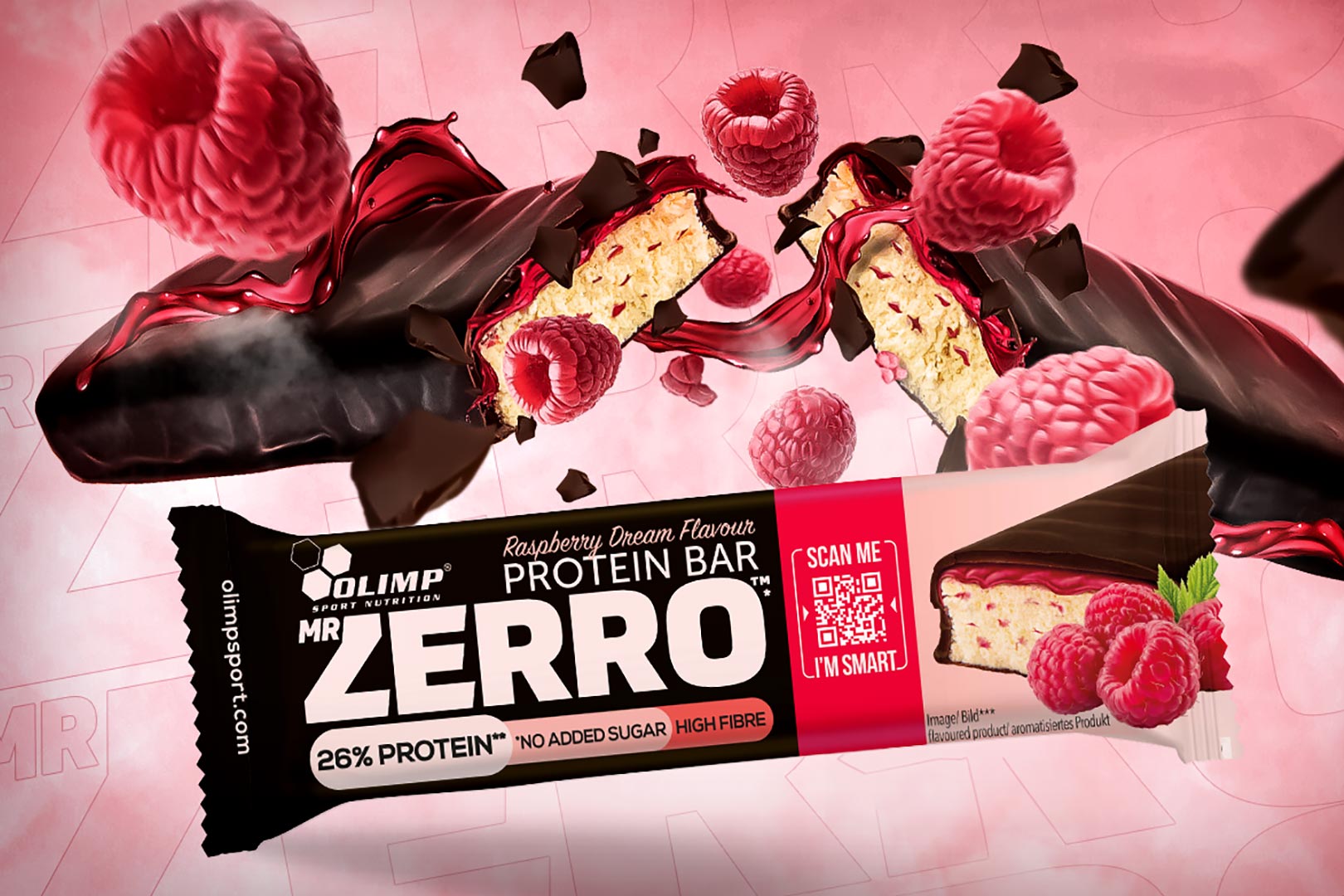 Polish giant Olimp is already home to a massive amount of protein snacks and functional foods, and this month, it has added yet another by the name of the Mr Zerro Protein Bar. The goal of the product is similar to many other protein bars on the market in that it aims to provide fans with a quality source of protein, light nutrition elsewhere, and it tastes great, although it definitely feels like Olimp is leaning heavily into taste on this one.
Olimp's Mr Zerro Protein Bar puts 13g of protein into a moderately-sized 50g bar, with an equal amount of carbohydrates also at 13g, under 2g of that is sugar, 9.4g of fat, and 8.4g of fiber, leading to a calorie count that sneaks just under 200 at 195. The product isn't as lean nutritionally as the likes of the leading Barebells Protein Bar or reputable Grenade Protein Bar, which is why we suspect the brand might have put more effort into flavor.
More moderate protein and carbohydrates don't guarantee better texture or taste, but most of the time, it leads to an enjoyable snack overall, and so while Mr Zerro Protein Bar may not give you that traditional 20g of protein and around 200 calories like those competitors mentioned, it probably makes up for it in taste. The protein snack is out now in Poland and other markets Olimp reaches into with the one Raspberry Dream flavor featuring a creamy main body and gooey raspberry wrapped in chocolate.