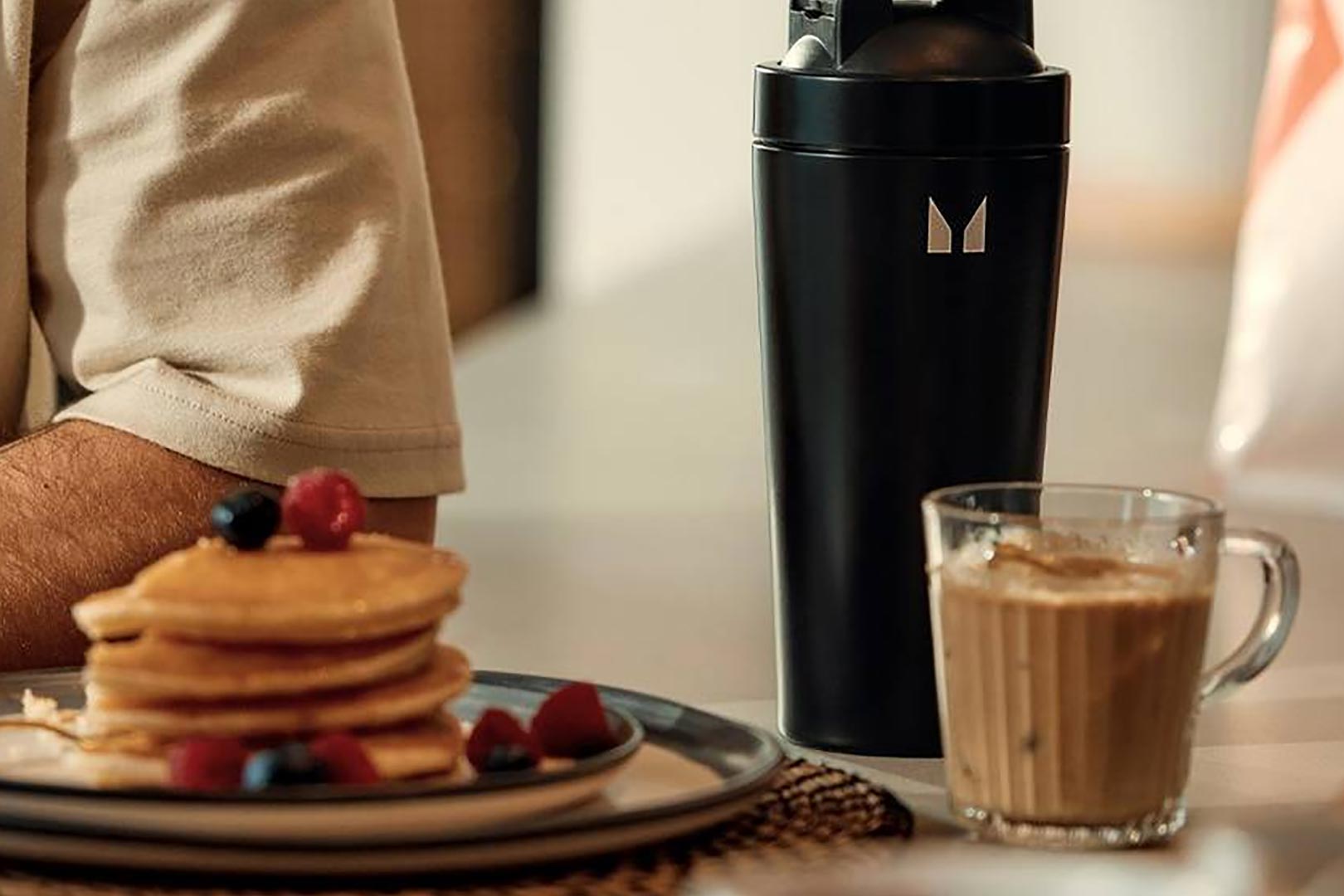 Considering its size, the international giant Myprotein doesn't have a supremely intense presence in UK retailers compared to something like Applied Nutrition, maker of the pre-workout ABE, and Per4m, known for its delicious Advanced Whey Protein. On the flip side, the brand has a powerful direct-to-consumer platform on its website, myprotein.com, which has served an impressive tens of millions of consumers over the years.
This week, Myprotein has gone and done something that we've only seen a handful of sports nutrition brands around the world do, and that is open its own flagship store in the heart of Manchester, in the UK. The brand's first-ever physical shop opens its doors today at 9AM at Abbey House, 74 Mosley Street, a quick five-minute walk from the Arndale shopping center.
Myprotein's has named its retailer Myprotein Kitchen, as it serves fresh food, coffee, and protein shakes to help you live a healthier lifestyle while on the go. Some of the offerings on the menu include a Breakfast Bagel, Three-Egg Omelette, Protein Pancakes, and Frozen Yogurt Bark. Being the brand that it is, there are supplements available for purchase from pre-workout to protein powder, and pieces from its collection of clothing.
The general opening hours for Myprotein Kitchen in Manchester is 9AM to 3PM on weekends and slightly earlier during the week from 7AM to 3PM. The hugely successful brand has the potential to expand from here into other locations around the UK or even bring the Myprotein Kitchen experience to somewhere else in the world, but for now, it is the one flagship store in Manchester.