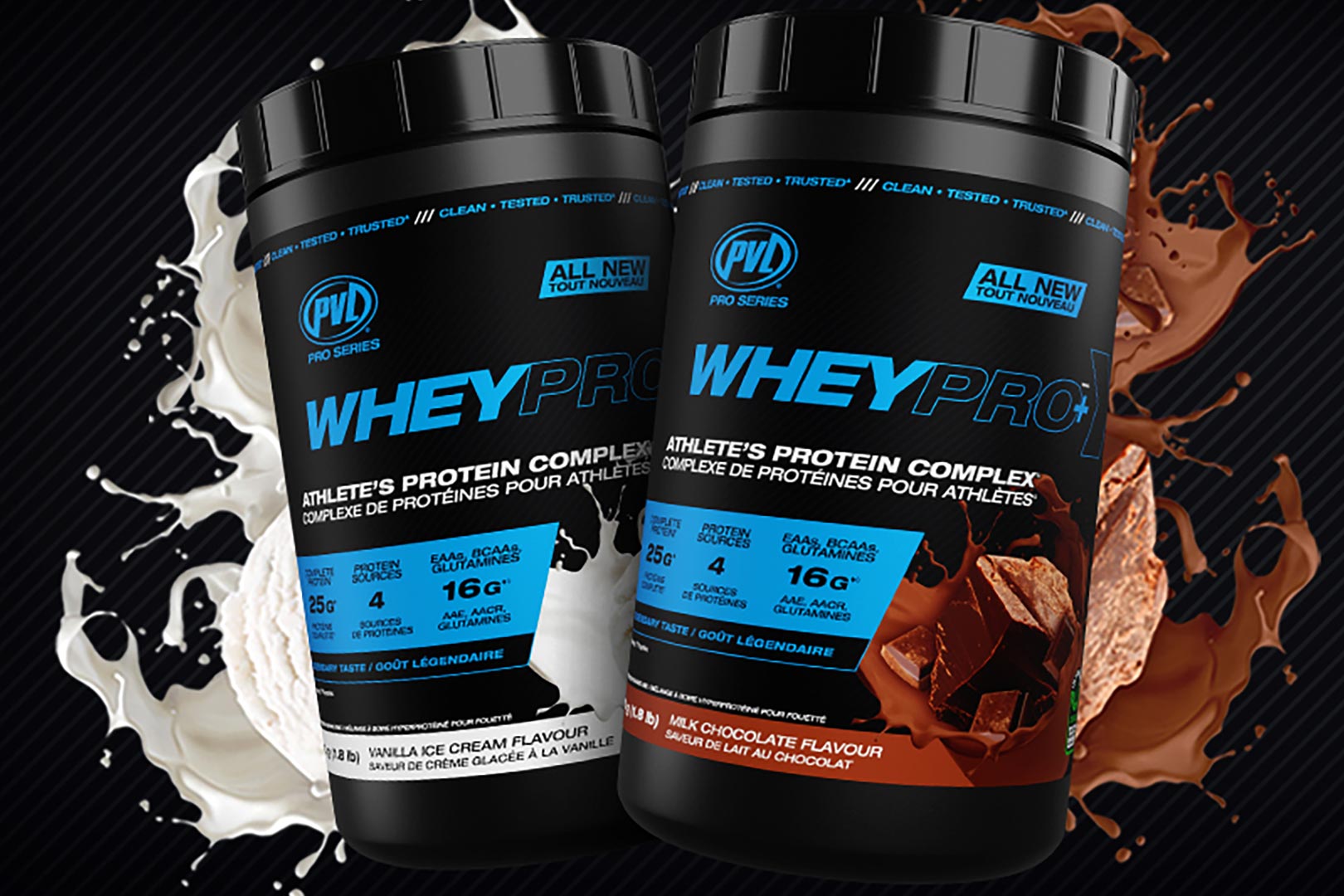 Pure Vita Labs in Canada, more commonly known as PVL, is launching another competitor in the saturated protein powder category, where it already does exceptionally well with its popular whey isolate-powered ISOGold, further enhanced with the premium probiotic DE111. The additional entry in the space is PVL Whey Pro+, and it does have a clear point of difference next to the likes of ISOGold and the blend-style whey-based Whey Pro.
PVL's Whey Pro+ is similar to Whey Pro in the sense that it relies on a variety of sources to provide its 25g of protein a serving, and it is in those sources that it sets itself apart. The ingredients responsible for that protein are whey isolate, whey concentrate, hydrolyzed whey, and micellar casein. The four sources work together in a fast-to-slow delivery system to ensure a steady supply of protein over a period of time, not all immediately.
Alongside the 25g of protein, PVL has a lean 4g of carbohydrates with half of that sugar, 2g of fat from MCTs, and 130 calories. Like several other supplements from the Canadian company, the sustained-release Whey Pro+ is free of any banned substances and is tested and certified by Informed Choice. The product is ideally suited for major mainstream retailers, and those in the country can expect to see the product in stores shortly in Chocolate and Vanilla flavors with an 840g tub of 25 servings.