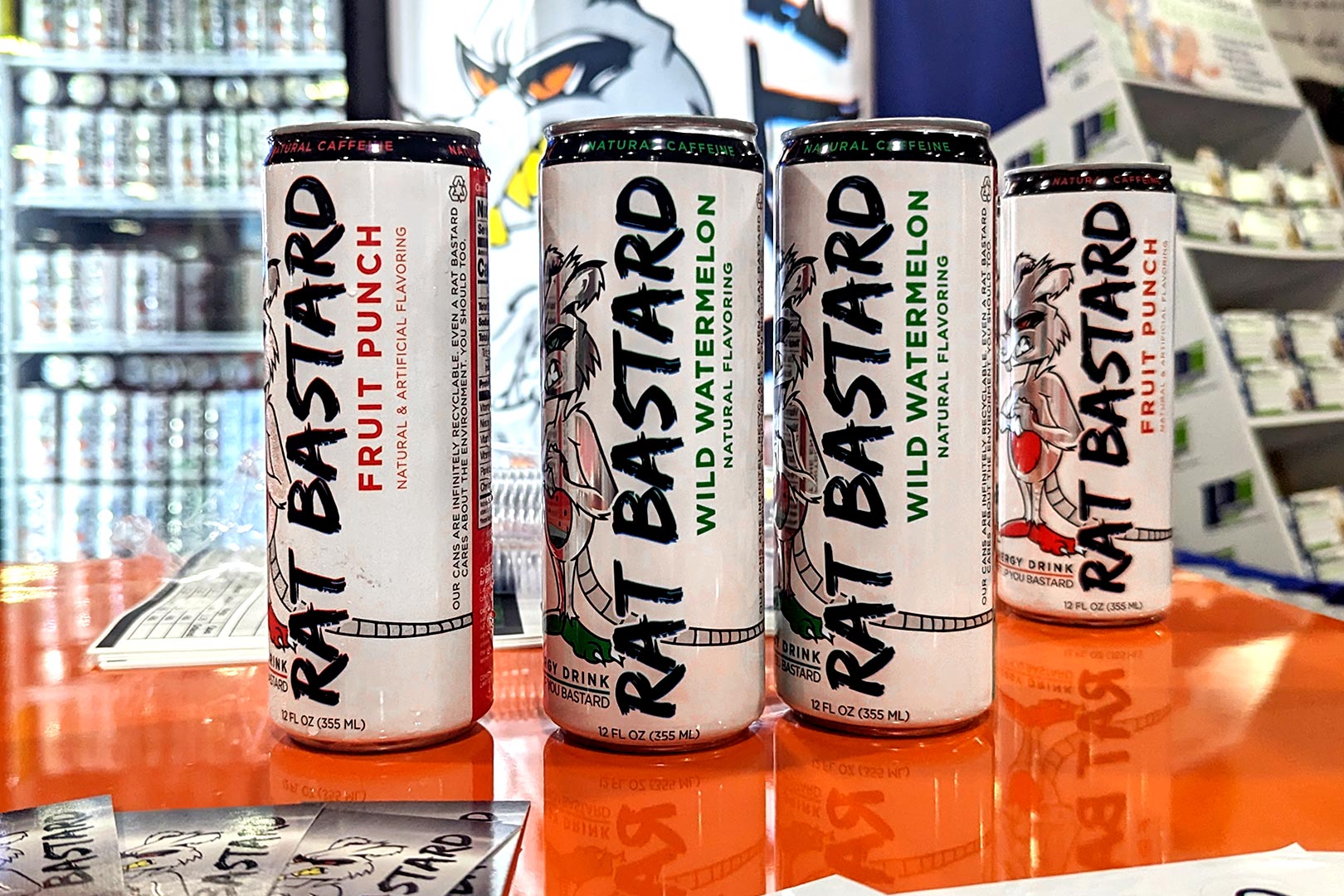 There were a lot of energy drinks we knew at the NACS Show this year, but also a lot we didn't, including the still relatively young competitor Rat Bastard Energy Drink, which came to market a little less than one year ago. The brand does a reasonably good job on flavor; it is not the tastiest energy drink out there, but it is more than enough to hang with the majority of the market, and it is slightly different when it comes to formula.
The Rat Bastard Energy Drink has a touch of sports nutrition in its beverage, or at least uses ingredients more common in that industry, with half a gram of arginine, 250mg of the metabolism-boosting carnitine, 200mg of caffeine from green coffee bean, and 200mcg of chromium. Again, it is a rather complex energy drink, and it keeps up with the trend of low to no nutrition, having zero sugar and no calories in its sleek 12oz can.
At the NACS Show, Rat Bastard Energy Drink was introducing itself to the many visitors in attendance, and it was also sampling its all-new and third overall flavor, Wild Watermelon. The product comes through with a classic, refreshing watermelon experience, which goes nicely alongside its other two tastes, Fruit Punch and Blood Orange. The Wild Watermelon Rat Bastard was coming off the line last week, so expect to see it available shortly.