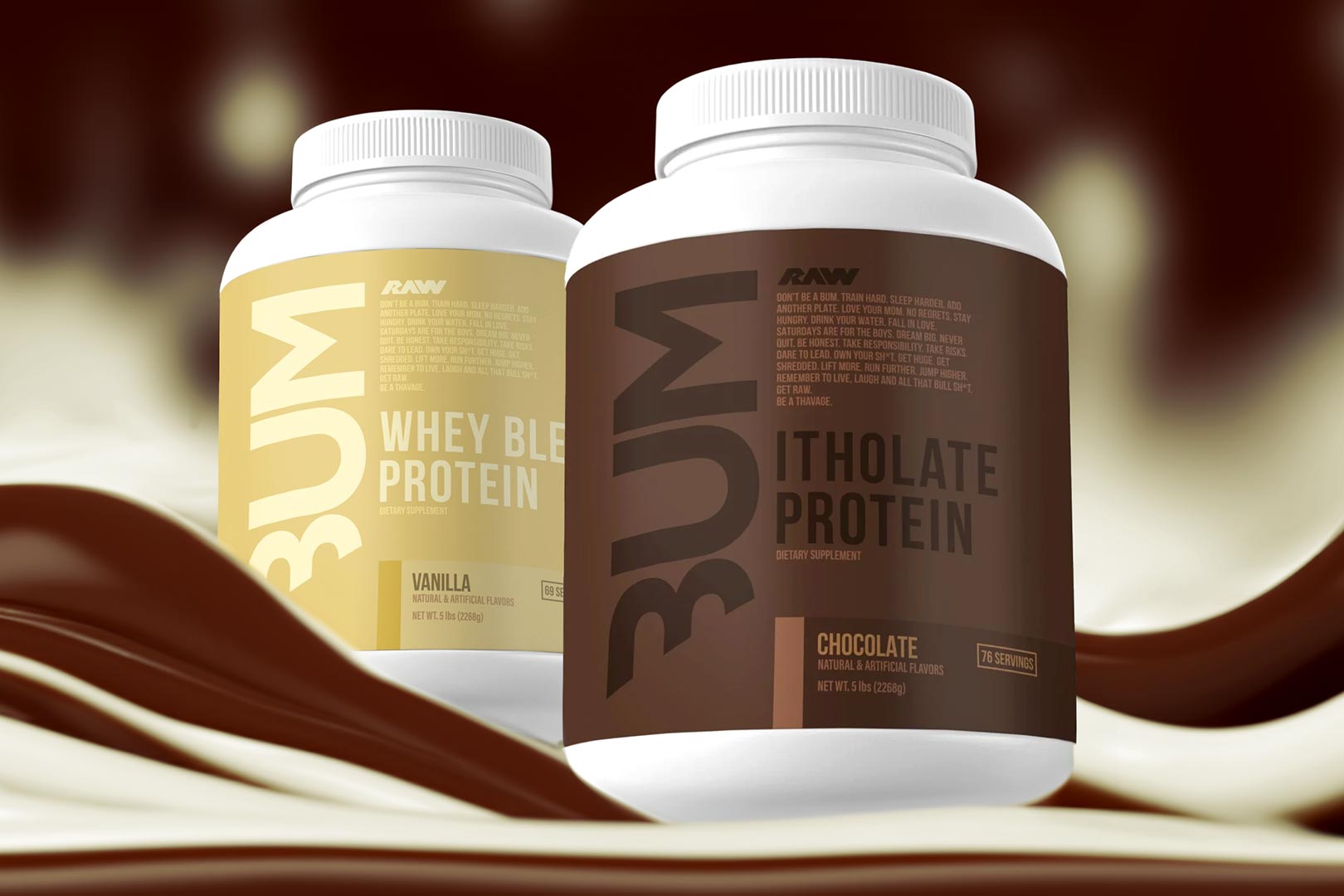 Regular readers of Stack3d may remember a post a month or so ago of a sneak peek at a Cookies and Cream flavor of Raw Nutrition's Chris Bumstead Series protein powder, CBUM Itholate. In that preview, we not only got a glimpse of the upcoming flavor but also the mention of a much larger 5lb tub size packing 76 servings. While they have yet to hit the its website, 5lb sizes of two of the brand's protein powders are now hitting retailers.
Raw Nutrition has expanded the sizes available for its premium whey isolate CBUM Series Itholate and the whey isolate, concentrate, and casein blend supplement, Raw Whey Blend Protein, available at Walmart. Currently and gradually showing up in specialty sports nutrition retailers is a 5lb size of both CBUM Itholate and Raw Whey Blend Protein. The former gives you 73 to 76 servings with 25g of protein and 110 calories in each, while the latter has 65 to 69 servings at 25g of protein and 130 to 140 calories.
The reputable and reliable supplement store DPS Nutrition has both of those size extensions available in two traditional flavors each and as you can imagine, they are much more cost-effective than the 2lb CBUM Itholate on Raw Nutrition's website and 20 serving Raw Whey Blend Protein at Walmart. The 5lb Itholate at DPS Nutrition is $79.99, which is about 42% cheaper, and Whey Blend Protein is $63.99, beating Walmart by 43% in value.