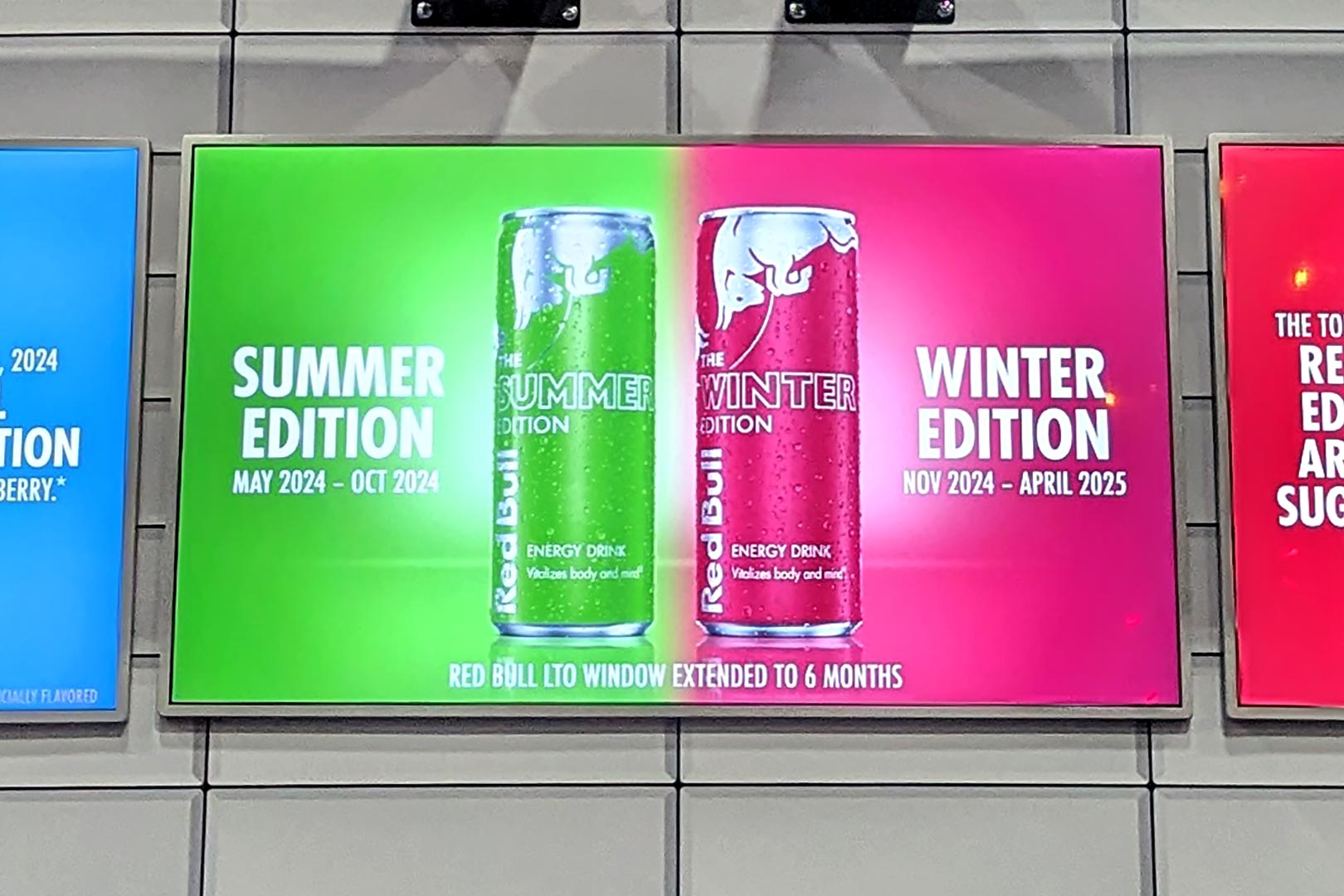 If you're a fan of Red Bull's annual limited-time offerings, the Summer Edition and Winter Edition, but have felt they could do with more time on shelves, we've got some good news moving into 2024. Those special edition products are typically completely new tastes the beverage giant puts together for its signature energy drink but only keeps them around for their respective season, such as the Summer Edition during summer.
At NACS this year in Atlanta, Red Bull has announced a bit of an extension, where beginning next year, both the Summer Edition and Winter Edition products will be around for a whole six months. That means the refreshing flavor the brand has planned for summer will be available from May of next year through to October, and then whatever it crafts together for the cold winter season will be out from November to April of 2025.
Red Bull's news isn't as exciting as a complete flavor reveal, but for those that are fans of the legendary energy drink and loyally stand by it, this is undoubtedly crucial information. The beverage brand has been putting together some impressive temporary flavors under its Summer Edition and Winter Edition banners; in fact, last year's Strawberry Apricot was one of our all-time favorites and the first time we'd seen apricot done accurately.