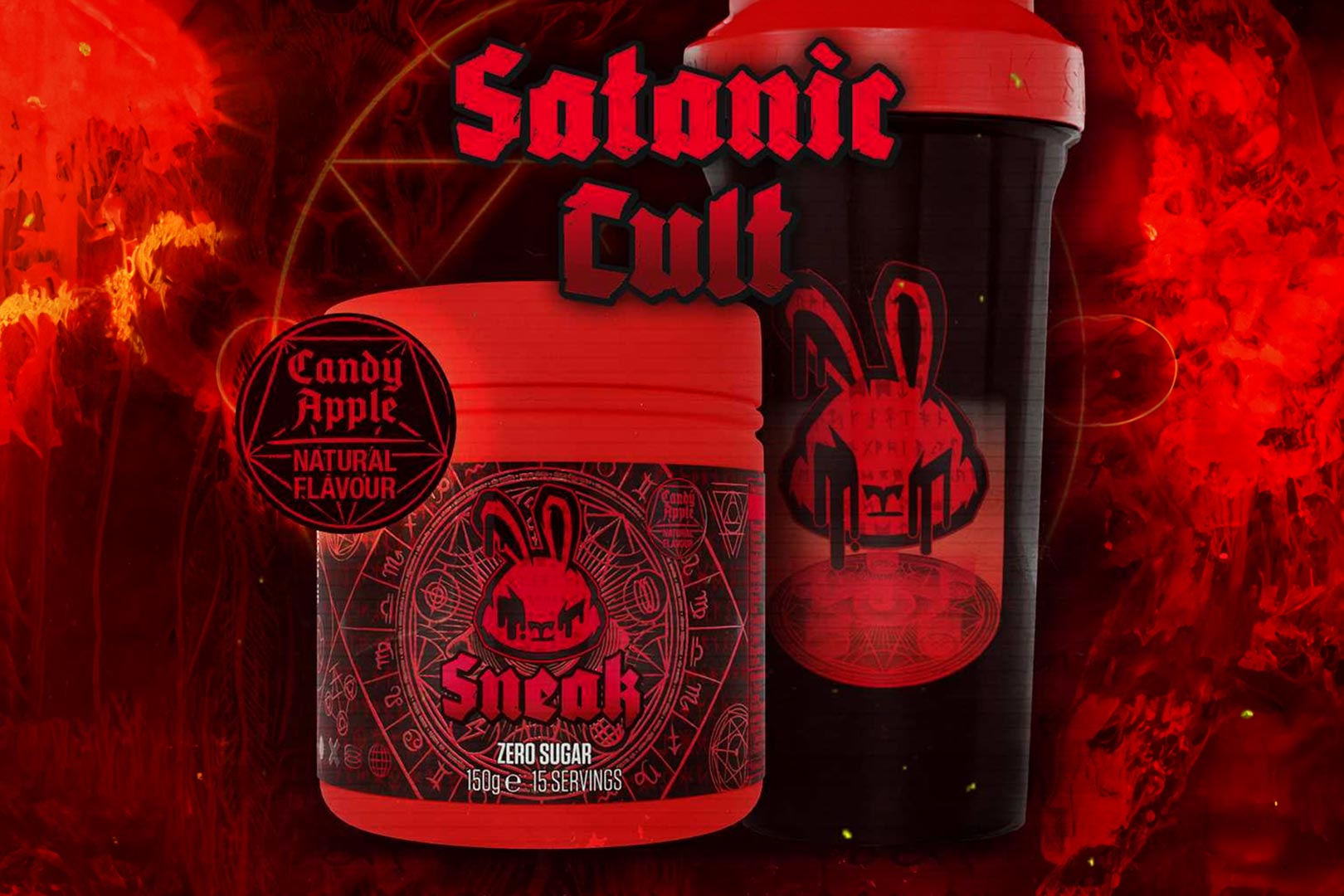 Sneak is not a supplement company to pass on a special occasion or celebration, and has been known to put together some intriguing, exciting, and innovative limited edition items themed around the situation. With Halloween obviously right around the corner, the gaming brand has revealed and is getting ready to release a flavor for the occasion, and of course, coming from Sneak, one of the most creative names out there, it has produced something awesome.
The team at Sneak has crafted a flavor called Satanic Cult for its signature energy and focus-supporting gaming supplement, Sneak Energy, and it has wrapped it in its own unique label design. You can get a glimpse of the limited-time product in the image above, featuring an eye-catching red and black design perfectly suited for "Satanic Cult". Fortunately, the brand has provided a description of the taste so fans are not left guessing with Candy Apple.
The Halloween-themed Satanic Cult Sneak Energy is launching on Wednesday of next week, the 18th of October at sneakenergy.com, and it looks as though it'll be a worldwide drop, as the brand is promoting timezones for Europe, its home country of the UK, and the US, and they all work out to the same at 9AM Eastern.