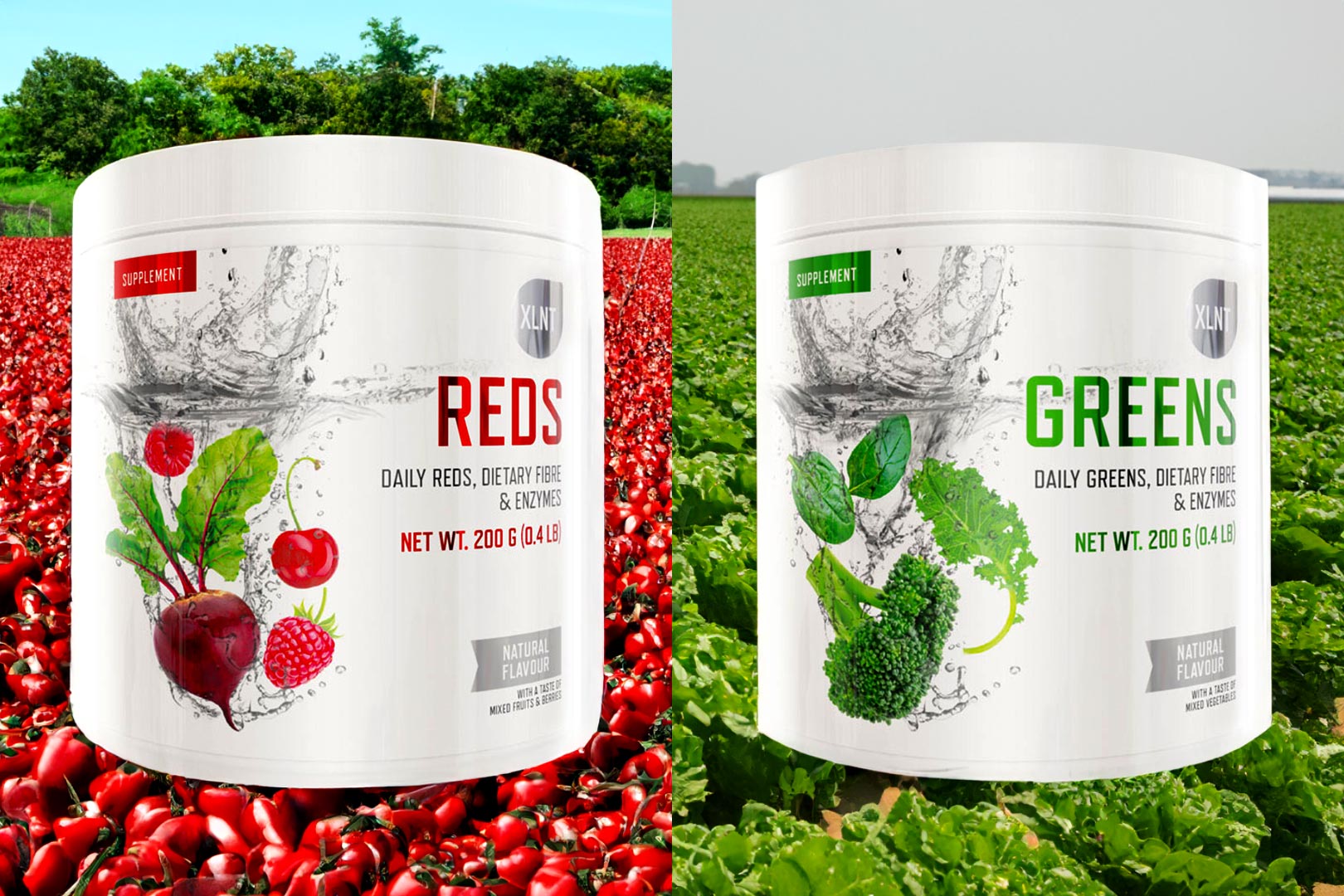 XLNT Sports is another house brand from the reputable Swedish sports nutrition retailer MM Sports, similar to the local powerhouse Viking Power, which has been incredibly impressive this year with all of its loaded new supplements. XLNT is taking care of the headlines this week with not one but two products belonging to the same category, and while they can be used together as a stack, they can be used individually for separate experiences.
MM Sports' XLNT Sports has introduced Reds and Greens, the former is a superfood supplement featuring a variety of red-colored fruits, such as acai berry, goji berry, and guava, plus the DigeZyme enzyme blend and fiber to improve and enhance digestion and gut health. As for XLNT Greens, that's equally as straightforward, combining a variety of greens like spirulina, broccoli, and kale and the same premium, digestion-enhancing DigeZyme.
As mentioned, you can use XLNT Sports Reds and Greens stacked together as a complete superfood supplement solution, or take them separately to fulfill your reds or greens needs. To keep things nice and simple, the retailer and brand has priced the products the same at 249kr (22.57 USD) for a 30 serving tub, dropping as low as 209kr (18.94 USD) if you get three, and they're both unflavored or what XLNT calls Naturally Flavored.