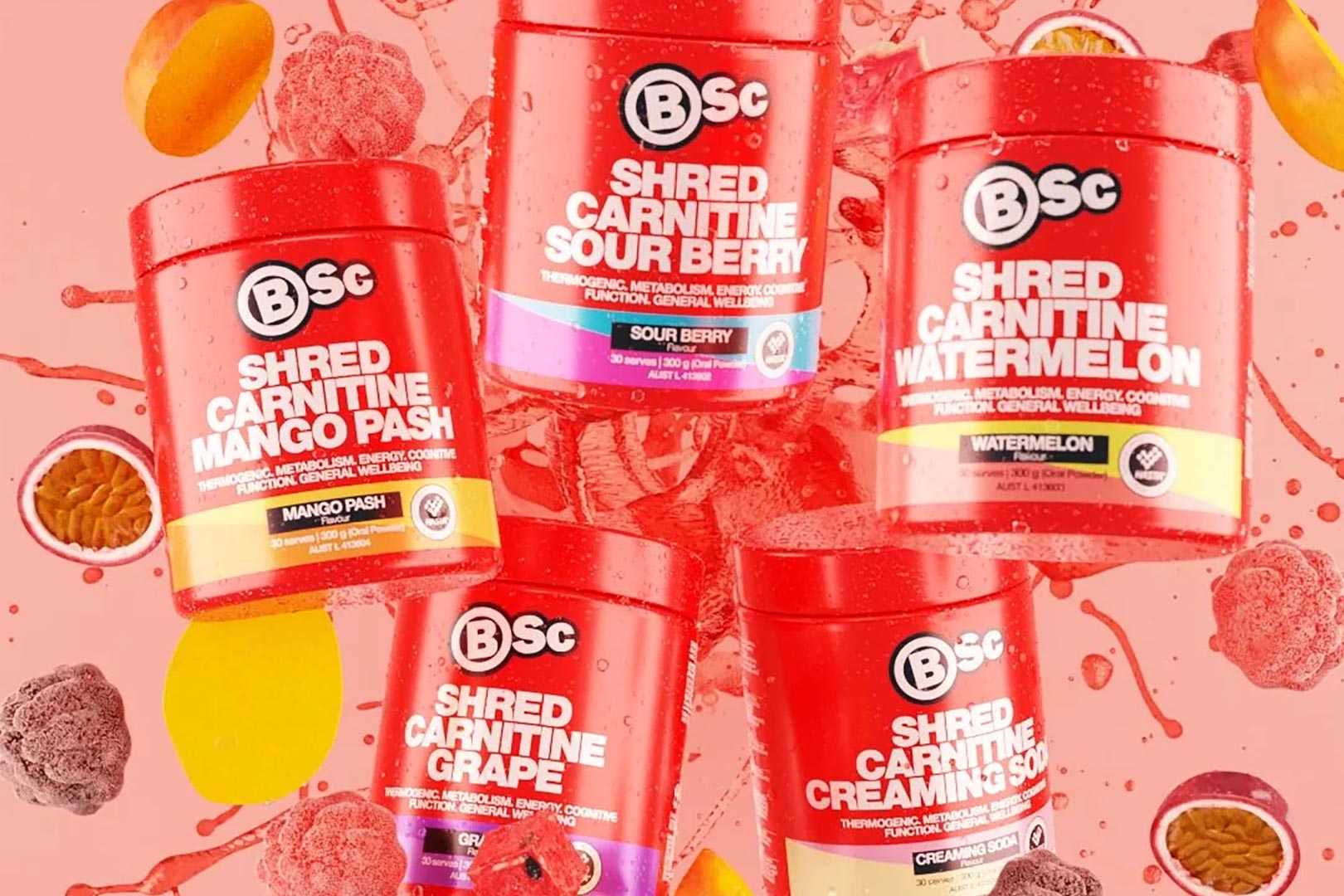 Body Science in Australia has crafted a new carnitine-based competitor for the weight loss category by the name of Shred Carnitine, and it's put a strong focus on flavor. The legacy sports nutrition brand down under is heavily marketing the taste of the supplement, and has even included the name of each flavor in the title, as big as "Shred Carnitine" itself, so every bottle reads as "Shred Carnitine Watermelon", "Shred Carnitine Grape", and so on.
Body Science' Shred Carnitine has three other flavors alongside the Watermelon and Grape with Mango Pash, a blend of mango and passionfruit, Sour Berry, a refreshing berry-type taste infused with a sour twist, and an option that's pictured but not available in Creaming Soda. The formula behind the fat burner is indeed carnitine based with acetyl-l-carnitine at 3g a serving, 100mg of energizing caffeine, a light 150mg of ashwagandha, a gram of tyrosine for added focus, and 300mcg of chromium.
It's certainly not a complex weight loss product, with a laundry list of ingredients; Body Science has indeed kept the focus on the full 3g of acetyl-l-carnitine a serving and paired it with a couple of other components for sensory benefits in caffeine and tyrosine for energy and focus. You can grab the first four flavors of the supplement directly through the Australian brand's online store at $57.95 (36.95 USD) for a typical tub of 30 servings.