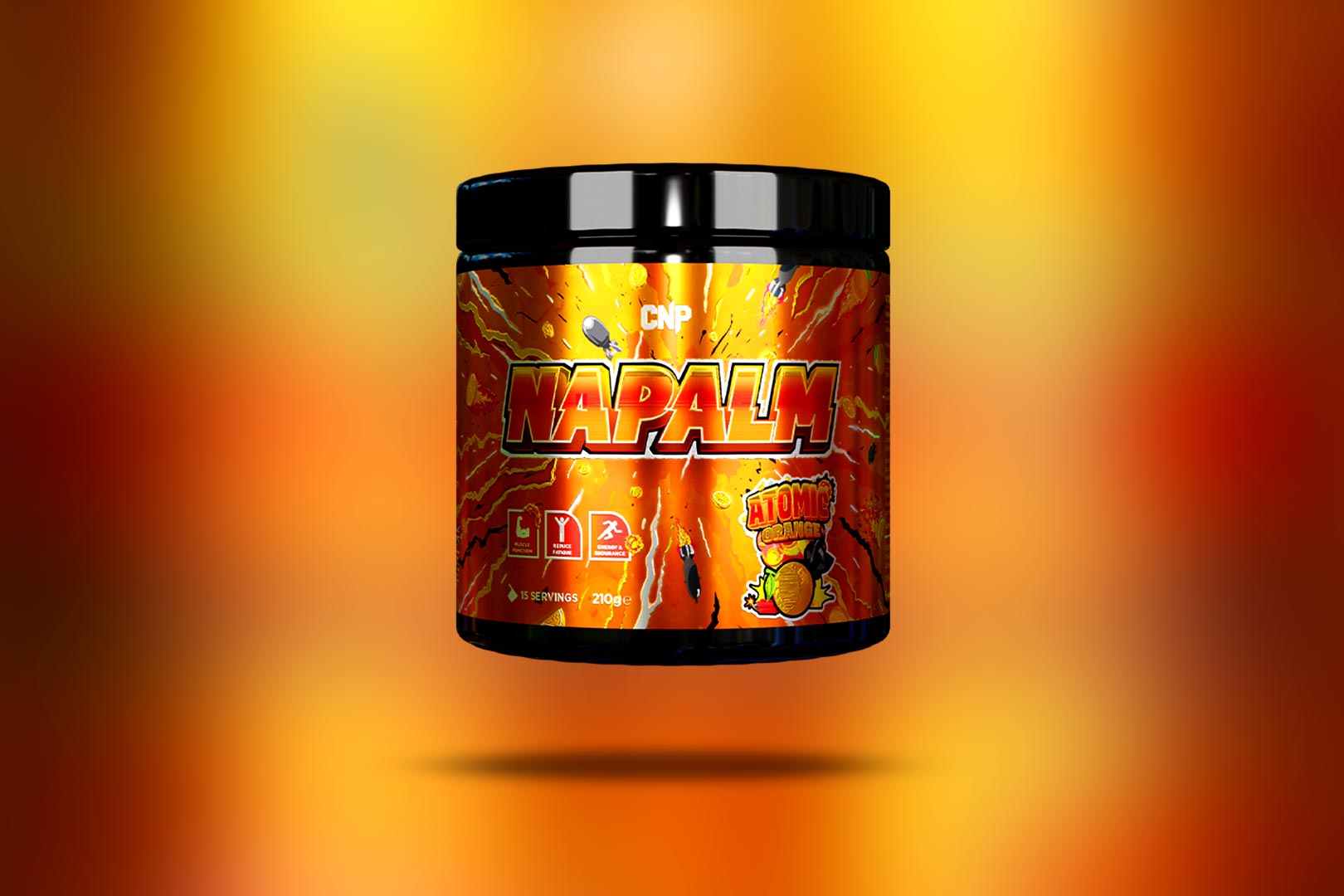 CNP Pro Napalm is a simple energizing supplement the legacy sports nutrition brand had available back in the day, and it was indeed relatively simple. The product brought together maltodextrin as a source of carbohydrates, electrolytes for hydration, guarana, and caffeine for energy. Here, near the end of 2023, CNP has decided to reinvent its classic Napalm for the modern-day market, putting it in a tub of bulk powder and maintaining that original purpose.
The 2023 edition of CNP Napalm has that same straightforward blend of ingredients as the original, with a variety of essential electrolytes to enhance hydration and performance, as well as maltodextrin for 10g of carbohydrates a serving. Guarana and the reliable caffeine anhydrous are in the mix as well, taking care of the uplifting energy side of the experience, and they combine for 245mg of caffeine per serving, which is on par with what fans may remember from Pro Napalm.
CNP's reinvented Napalm energy supplement can be used as a simple pre-workout, although it can work just as well in any situation where you require energy, hydration, and some carbohydrates for fuel. The brand has launched the product directly through its online store with two flavors to choose from in Raspberry Rocket and Atomic Orange, and with that basic set of ingredients comes a price to match, as Napalm only costs £14.99 (18.67 USD) for a tub of 15 servings.