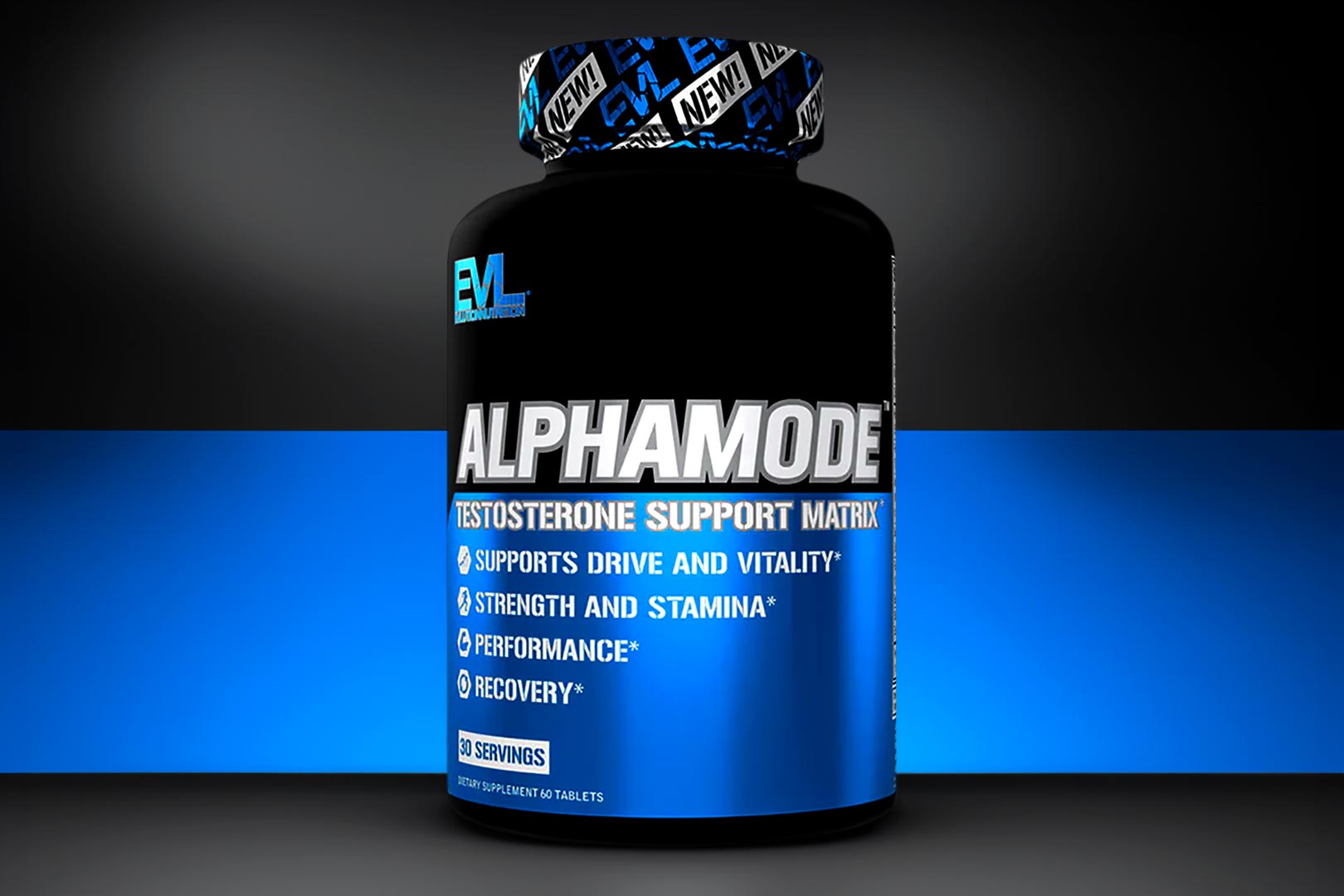 EVL Test is an original testosterone booster the reliable sports nutrition competitor EVL introduced many years ago. It brought together a variety of common ingredients, including the classic ZMA, alongside DIM, tribulus, fenugreek, and a full 3.12g of d-aspartic acid. After all these years, the brand has combined a fresh new set of components in the name of boosting testosterone, introducing the all-new EVL Alphamode.
Compared to EVL Test, Alphamode has a much wider selection of ingredients, with some similarities but, overall, a much more modern approach involving testosterone-boosting features that weren't as popular back when the brand made its debut in the category. That includes fadogia agrestis at 100mg in a two-tablet serving, with a lot more to it.
Alongside the fadogia, EVL Alphamode has 100mg of boron, another 100mg each of ashwagandha and saw palmetto, half a gram of horny goat weed, vitamin D3, 200mg of fenugreek, and absorption-enhancing Bioperine. There is also that same ZMA combination of zinc, magnesium aspartate, and vitamin B6, with Alphamode using close to the same dosages as EVL Test in 25mg of zinc, 150mg of magnesium, and vitamin B6 coming in at 10mg.
EVL Alphamode is in stock and available for purchase from the brand's major retail partner, the online store Bodybuilding.com, at $39.99 for a bottle of 30 servings to get you through a typical month, taking it as direct, once per day. Bodybuilding.com is running a deal at the moment where some of the items from EVL are buy one get one 25% off, which brings Alphamode down to $69.99 for two bottles, working out to $35 a piece.