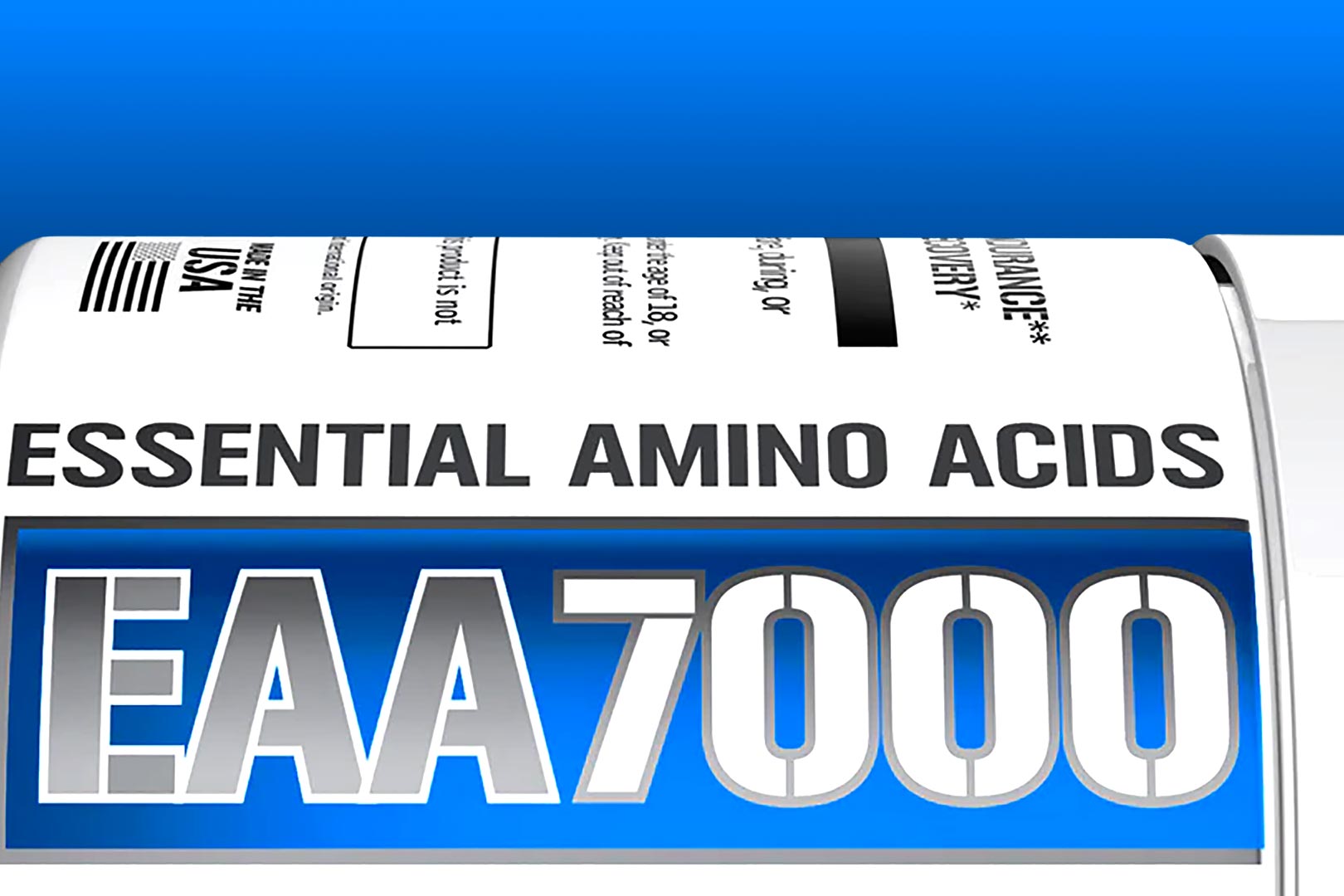 EVL is not short on supplements based around the tried and true, multi-benefit amino acids, and it has a variety of competitors for different points and purposes. The long-running and incredibly reliable brand has the likes of HydrAmino, combining aminos and electrolytes, the more complex RecoverMode packing BCAAs, beta-alanine, betaine, and creatine, standalone BCAAs, and now it has a straightforward EAA.
While you may find another supplement from EVL with all nine EAAs, none of them are exclusive EAAs and nothing else. Similar to how the brand has the previously released BCAA5000, it has rolled out EAA7000, featuring only EAAs at the combined dose mentioned in its title with 7,000mg of 7g. Included in that 7g is actually the amount of BCAAs in BCAA5000 at 5g, with the remaining 2g of that 7g made up of the other six EAAs.
EAA7000 has gone live first through EVL's official online store before anywhere else, and being a straightforward supplement with just EAAs, its price is very reasonable at $23.99 for a tub of 30 servings in an actual flavor with Watermelon Splash and a stackable Unflavored.