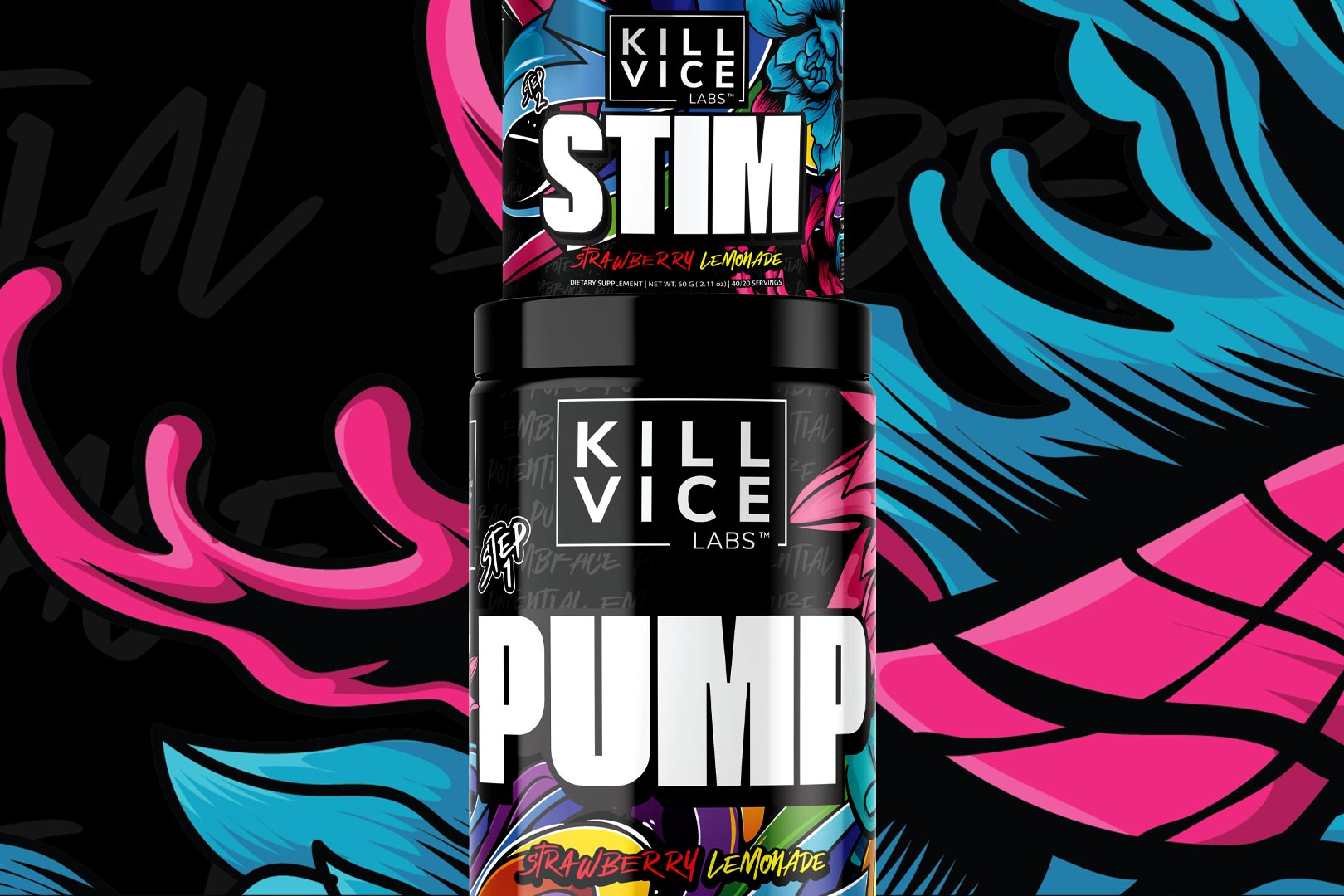 Week in and week out, we see more and more newcomers in the world of sports nutrition, and today, we have another in the spotlight by way of Kill Vice Labs, which is looking to get into the supplement industry with two products, both of them pre-workouts. The names Kill Vice Stim and Kill Vice Pump, the former is indeed a stimulant-powered pre-workout, while the latter is stimulant-free and packed with plenty of ingredients for pumps.
Kill Vice Stim
You can use both Kill Vice Labs' Stim and Pump together to bring together the benefits of each supplement into the one, loaded, comprehensive experience of energy, focus, pumps, and performance. Separately, they are more specialized, where the Kill Vice Stim pre-workout is specifically for energy and focus with a gram of tyrosine, 300mg of alpha-GPC, 100mg of theobromine, and a combined caffeine anhydrous and Infinergy for 275mg of caffeine.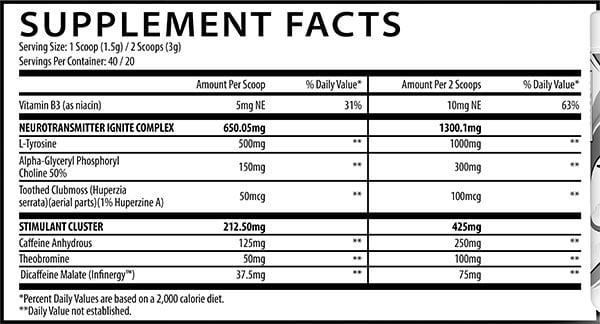 Kill Vice Pump
On the pump and performance side, which is what Kill Vice Labs' other pre-workout is designed for in Kill Vice Pump, you get a hefty 8g of citrulline malate, 3.2g of beta-alanine, 2.5g of betaine, and half a gram of coconut water for hydration. The brand has actually built Stim to be adjustable, where you can have one scoop, two, or even three to suit your stimulant needs, then pair it with a scoop of Pump. You can also just have Kill Vice Pump by itself for the pump and performance support without any stimulants.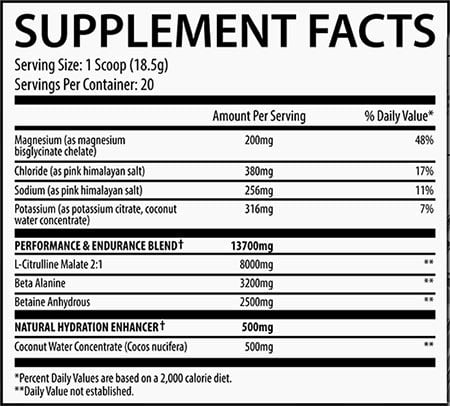 The combination of Kill Vice Labs Stim and Pump is a nice way to get into the sports nutrition space, with the brand introducing itself with two reliable products that can easily tweaked and tailored to a user's preference. The newcomer has also done a great job keeping them dedicated to their specific benefits, as sometimes stimulant pre-workouts will have a bit for pump and performance, and stim-frees will have a bit for focus, whereas here, the divide is clear.
Launching shortly
Kill Vice Labs is looking to launch its supplements in the coming weeks over on the online giant Amazon. We're not sure about their pricing, but imagine Kill Vice Stim and Kill Vice Pump will be in and around the competition, potentially a bit lower due to the more simplified approach to the formulas, as opposed to built as all-in-ones. There is also probably going to be some way to save by purchasing them together; as mentioned, they are designed to be stacked.