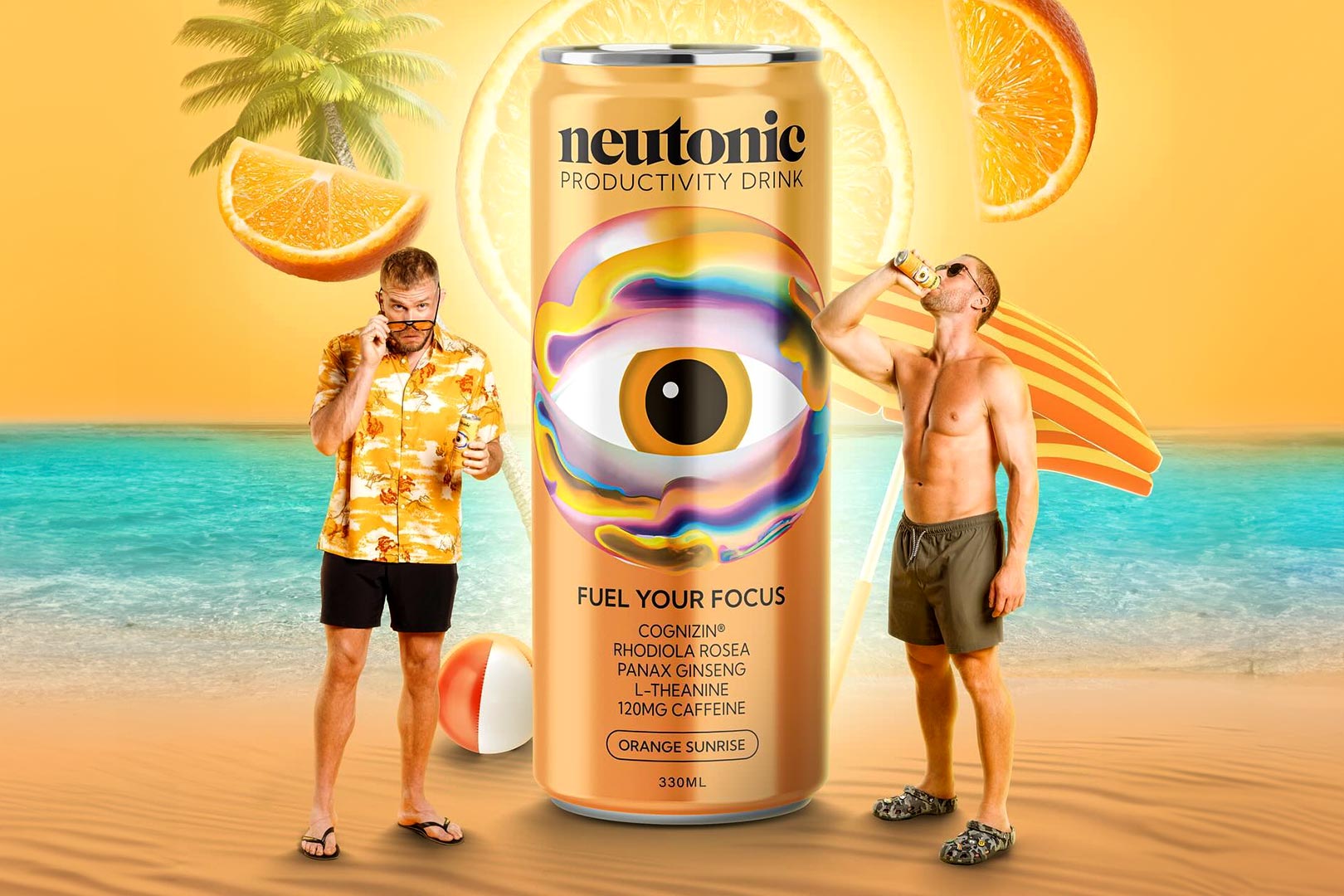 Just as much as we're seeing already established brands and names coming into the world of energy drinks, we're also seeing a large number of newcomers to the space. The increase in competition is very clearly resulting in more creativity and innovation, where beverages are standing out with alternative formulas and not-so-traditional purposes. Neutonic is one of the newer players in the space, in a nootropic-style drink for energy, focus, and productivity.
Neutonic has indeed taken a more advanced approach in the combination of ingredients behind its energy drink competitor, going well beyond your typical mix of caffeine, taurine, and vitamins. The product does come with a full family of B vitamins, including B1, 2, 3, 5, 6, 7, 9, and 12, as well as a moderate 120mg of caffeine, 400mg of rhodiola, 200mg of ginseng, a hefty half a gram of Cognizin for focus and cognition, 400mg of theanine for a calming experience, and guilt-free low calories at just 6.6 in a 330ml can.
The all-new energy drink from Neutonic is most certainly a more complex entry into the fast-moving category, and it has the ingredients and dosages to deliver more than your typical energizing benefits, especially with that solid dose of Cognizin. Neutonic has launched what it refers to as a productivity drink internationally, with availability through its online store as well as the retail giant Amazon, where those in the US can get cases of 12 at $34.99 and in the UK £23.99, in Wild Citrus and Orange Sunrise flavors.