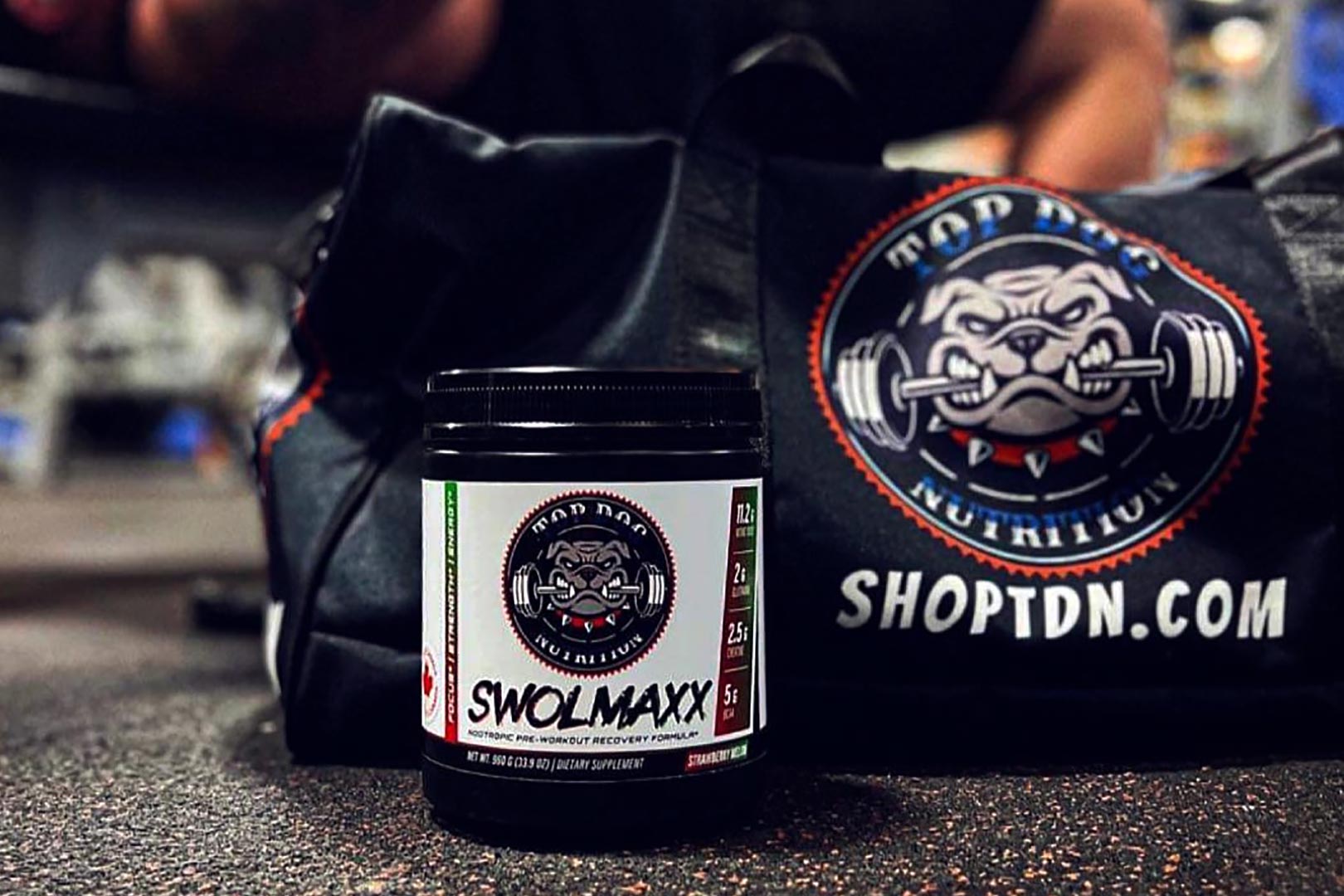 Top Dog Nutrition is a growing supplement company that has built its way up to three different products, each for a popular category in the world of sports nutrition, and they're all backed by reliable ingredients and respectable dosages. The brand has been around for a few years and can be found and purchased in a variety of retailers such as Spokane Fitness, Patriot Supplements, and, of course, its own online store at shoptdn.com.
The Top Dog Nutrition lineup includes a pre-workout called Swolmaxx, a hydration-supporting amino cocktail in Muscleguard+, and premium, whey isolate-powered protein powder by the name of ISOmaxx. We always like to judge a newcomer, or any sports nutrition brand, for that matter, by its pre-workout, as generally, they give you a good idea of how well one knows dosages and how much they're willing to put into their products.
Top Dog Nutrition's Swolmaxx is certainly an intriguing entry into the saturated space of pre-workout, including plenty for pumps and performance like 8g of citrulline malate, 2.5g of creatine monohydrate, 3.2g of beta-alanine, and interestingly, 5g of BCAAs for muscle recovery. Then, for the energy and focus side of the experience, you get 300mg of alpha-GPC, 100mcg of huperzine, and a gram of tyrosine, and in a world of high caffeine, Top Dog has kept it light with a combined 125mg of caffeine.
As mentioned, you can get any or all of Top Dog Nutrition's supplements through its online store at shoptdn.com, where they're all separated by about $10. The amino with a total EAA dose of 8g, Muscleguard+, is $39.99, then at $49.99 is the protein powder ISOmaxx in a huge ten flavors, and the balanced, recovery-supporting pre-workout Swolmaxx takes the top spot in terms of price for the brand at $59.99 for a tub of 30 servings.