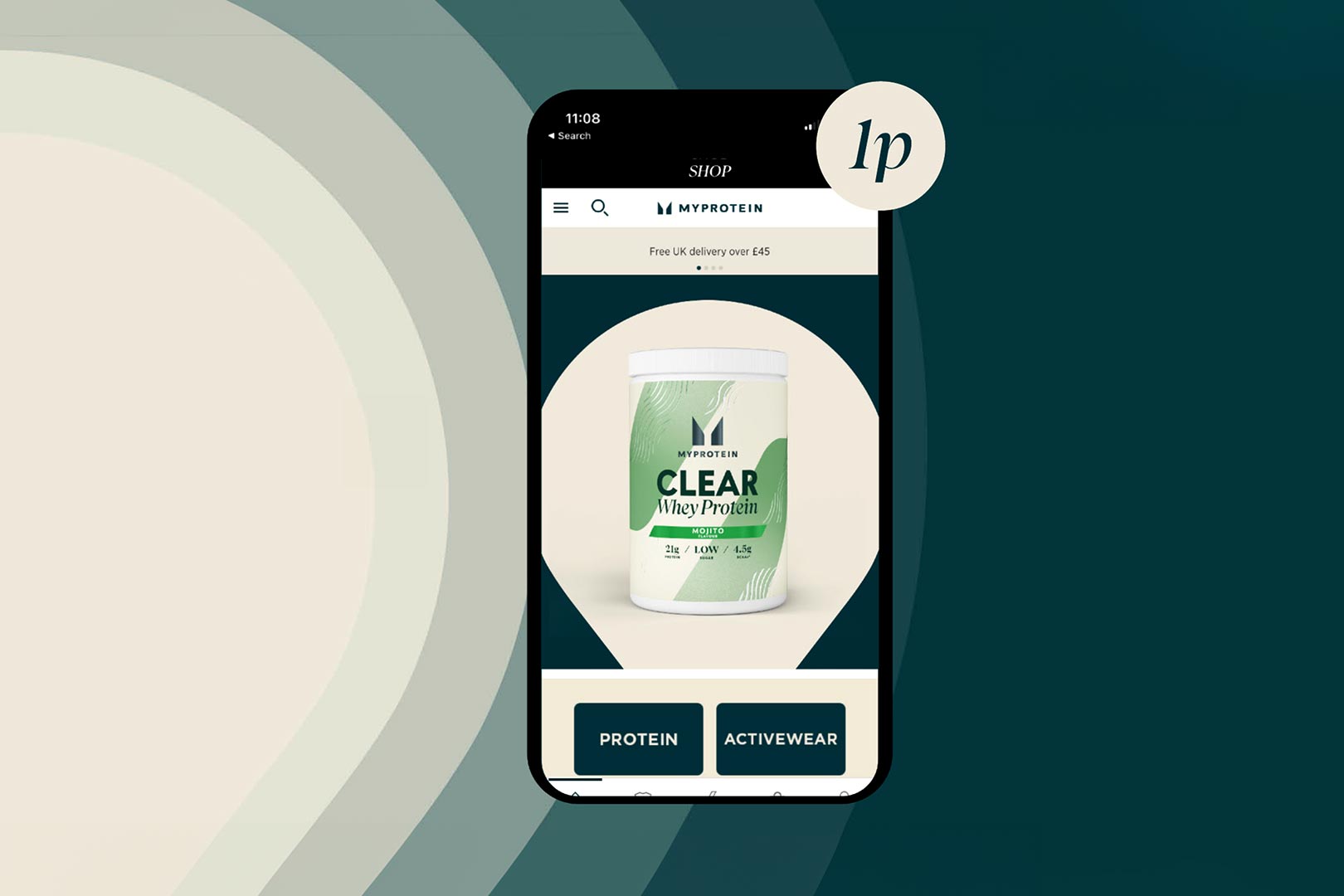 Something that's become a signature move for Myprotein is the 1p pack of protein powder. That is where the international sports nutrition giant sells a limited number of bags or tubs of a protein powder for exactly 1p, which converts to about one cent in US dollars, or if you want to get specific, 1.2 cents. No matter how you slice it, the promotion is a deal, and there is no catch; you do actually pay 1p for a unit then simply cover shipping.
It's an incredibly attention-grabbing deal that we've yet to see from anybody else in the supplement industry, outside of companies giving entire items away for free. Myprotein has run that 1p offer a few times over the last couple of years, and for Cyber Monday this year, fans and followers are being treated to it once again. The brand is going to have another lot of protein powder that can be purchased for 1p, specifically Clear Whey Protein.
Myprotein hasn't revealed any specifics, like the number of units it'll have this time around, flavors, or timeframe to purchase, but it seems to be promoting the opportunity for Cyber Monday, which is one week from this coming Monday. The brand is also directing customers to its mobile app, available on Android and iOS, suggesting it will be exclusive to that platform, so if you're at all interested, be sure to install that and sign up.
Update: Myprotein has confirmed its 1p offer is going live at 8PM tonight UK time at myprotein.com and you will need to enter the code "LUCKY". Only the first 5,000 orders will qualify for the 1p discount and shoppers get to choose from any flavor of Clear Whey Protein except for any of the Jelly Belly, Vimto, and Cola creations.