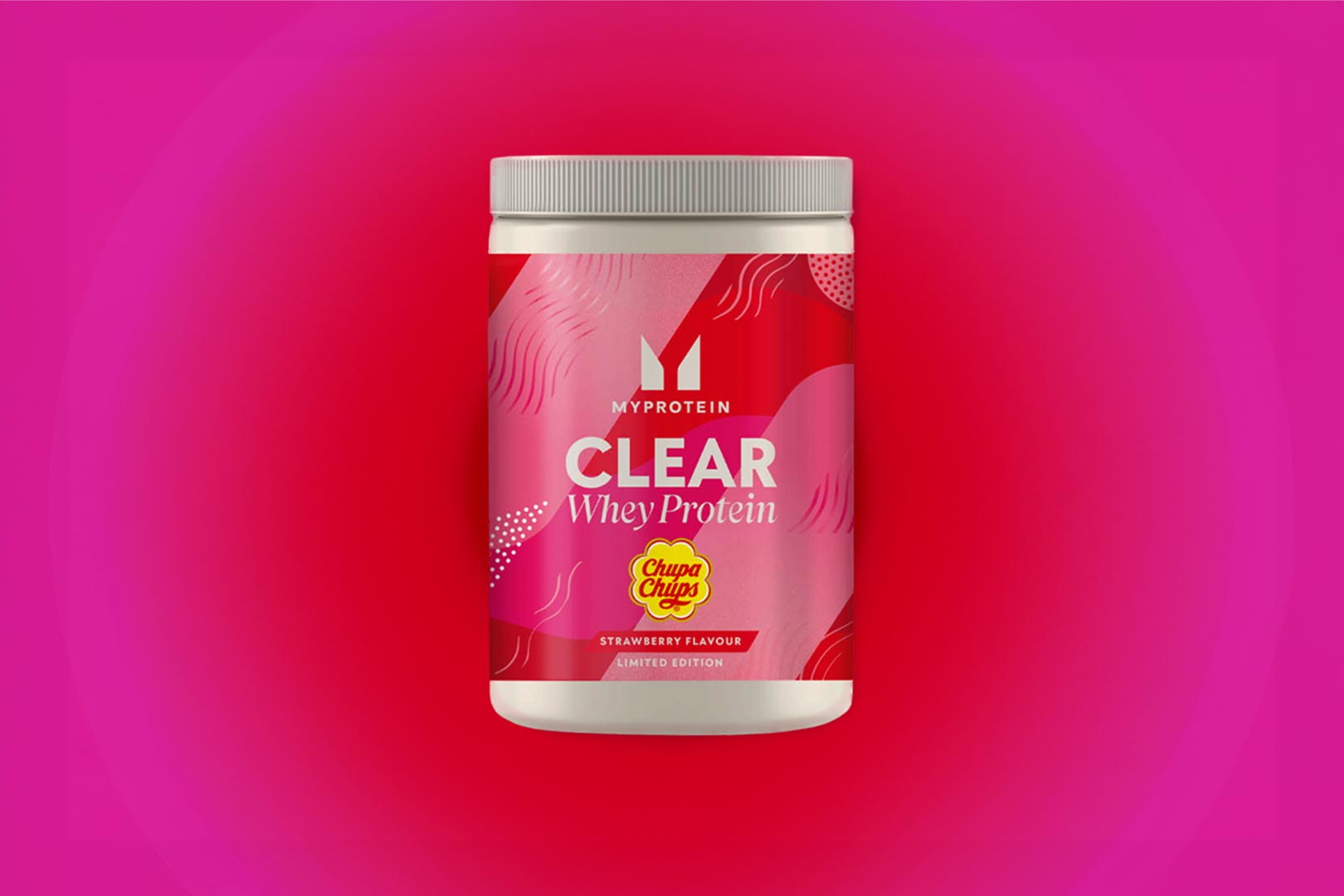 Myprotein has had its fair share of authentic collaborations throughout the years, putting together some fun and exciting products featuring familiar flavors and some themed around iconic characters. The international giant's strongest partnerships have involved the likes of the Power Rangers, DC Comics, Vimto, Swizzels and its family of candy, Jelly Belly, and now it is adding another major collaboration, teaming up with Chupa Chups.
The world-famous lollipop brand Chupa Chups has agreed to an extensive multi-year deal to have Myprotein turn some of the brand's popular lollipops into flavors of sports nutrition products and supplements. The partnership is going to involve authentic Chupa Chups flavors for the supplement company's popular clear and refreshing protein powder, Clear Whey Isolate, as well as an edible item in the delicious Layered Protein Bar.
The first Chupa Chups flavor from Myprotein is a Chupa Chups Strawberry Clear Whey Isolate, combining the product's typically very lean nutrition profile of 20g of protein and a little more than 80 calories with a sweet strawberry candy taste. That first collaboration is due to be available directly through myprotein.com shortly, and again, the Chupa Chups Strawberry is only the beginning, with plenty more flavors to come from the partnership.