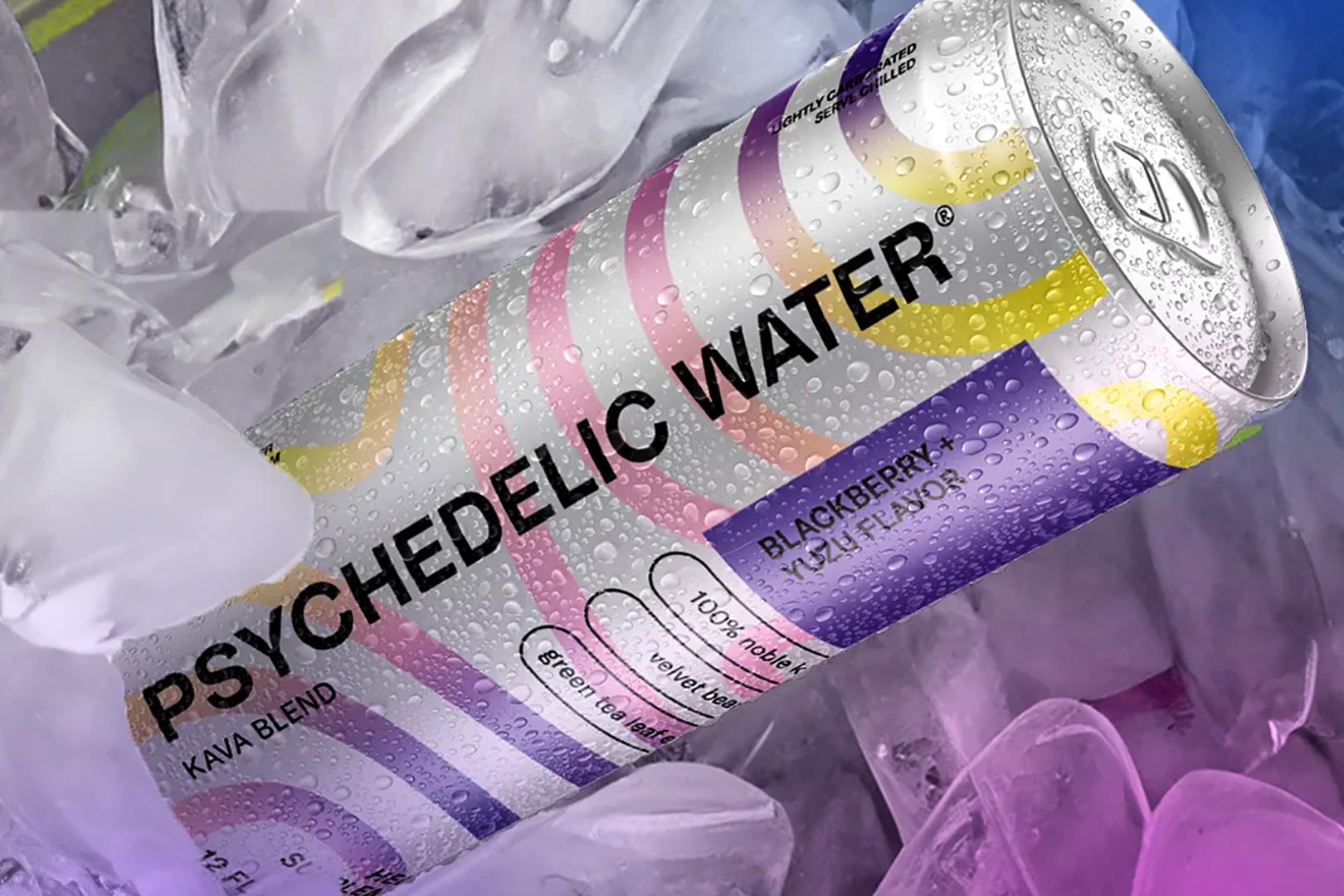 The eye-catchingly branded functional beverage Psychedelic Water has pieced together a new recipe for its signature product that confidently promises to be better than the original. There are a few ingredients that have moved around, but the drink still maintains the original purpose of supporting smooth energy, reducing stress, and enhancing mood. The biggest change appears to be the taste, as the brand itself has said it's massively improved that side of things.
In the area of ingredients, Psychedelic Water has swapped our damiana for mucuna pruriens and moved to complete transparency in the formula. Instead of putting everything in a blend, it's all listed with dosages, featuring 250mg of kava kava root, 150mg of mucuna pruriens, and 80mg of natural caffeine from green tea. The nutrition has come down a pinch as well, where you get 10 to 15 calories, instead of 20, for two original of its flavors, Blackberry Yuzu and Hibiscus Lime.
As mentioned, the taste is the area Psychedelic Water has improved the most, with the sugar alcohol erythritol and fruit juices still used for flavor, but none of the natural sweetener monk fruit, which was present in the beverage's last version. If you head to Psychedelic Water's online store, you can grab cases of 12 of the revamped functional beverage, but at a premium price, not too far from the original's $33 for a pack of six at $57.99 for a case of a dozen, which is $4.83 each.