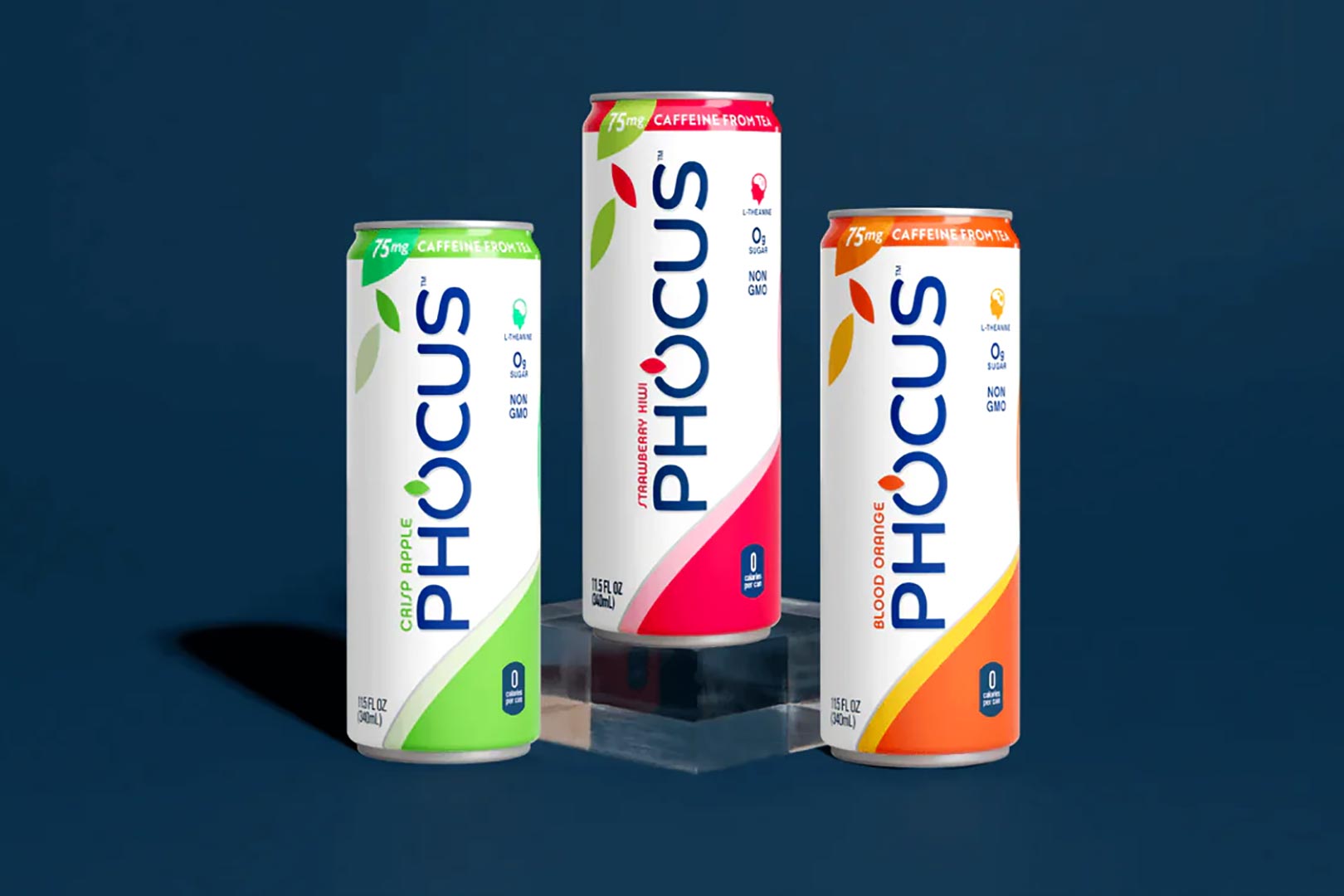 Phocus is another entry in the immensely competitive category of energy drinks and was bought into earlier this year by singer and actor Jack Harlow. The partnership resulted in the release of two special edition flavors with Harlow's signature on the front in Orange and Pineapple. They continued the original sparkling water beverage's approach of no sugar, carbohydrates, or calories in an 11.5oz can, and for the energy, they have a combination of theanine and 75mg of natural caffeine.
More recently, Jack Harlow's Phocus brought in a whole bunch of actual flavors, although these aren't anything completely new for longtime fans of the sparkling water product. When the Jack Harlow edition options came about, the brand seemed to have completely stopped selling all of its original flavors. As mentioned, that vast selection of tastes has recently come back to Phocus, featuring that same, more colorful look, and you can now get a huge ten different flavors of the energy drink.
Fans won't actually find the all-metal Jack Harlow Pineapple and Orange flavors of the Phocus energy drink at drinkphocus.com anymore, although they are still at the likes of Vitamin Shoppe, and they have that same formula of theanine plus a light 75mg of natural caffeine. The returning Phocus lineup includes fruit creations Crisp Apple, Peach, Strawberry Kiwi, Watermelon, Mixed Berry, and Grapefruit, and some more uncommon sparkling beverage options like Root Beer, Cola, and Cherry Cola.