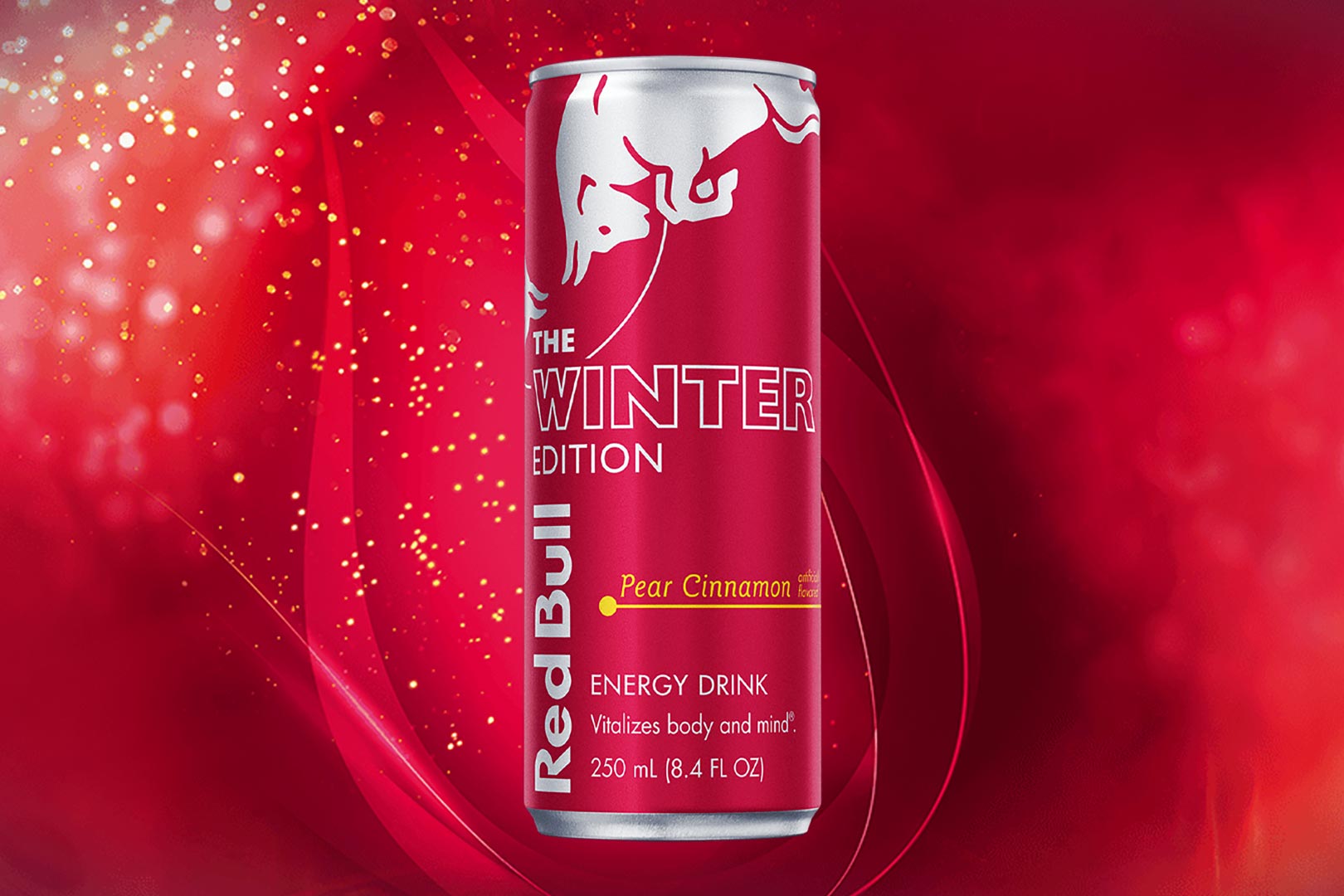 It is that time again when the energy drink giant with the largest market share in the space, Red Bull, releases a special edition flavor of its signature beverage themed around the upcoming season. As it's done many times before, the latest from Red Bull is another Winter Edition flavor, following on from its other seasonal drop of the year in the Summer Edition Juneberry, featuring a refreshing mix of juneberry, red grape, cherry, and red berries.
Red Bull's Winter Edition for 2023 is another relatively self-explanatory creation but an intriguing effort nonetheless in Pear Cinnamon, promising a predominantly pear-type taste, finished off with a touch of the classic wintery spice, cinnamon. Pear Cinnamon is a flavor of the regular Red Bull energy drink, coming with B vitamins, taurine, 80mg of caffeine in that signature 8.4oz can size, and a fair amount of sugar at 26g alongside 110 calories.
The all-new and wintery Red Bull Winter Edition Pear Cinnamon is rolling out to stores and can be instantly recognized by its limited "Winter Edition" branding, and it'll be on shelves in packs of four for anyone interested in grabbing it in bulk, and, of course, individually in coolers.