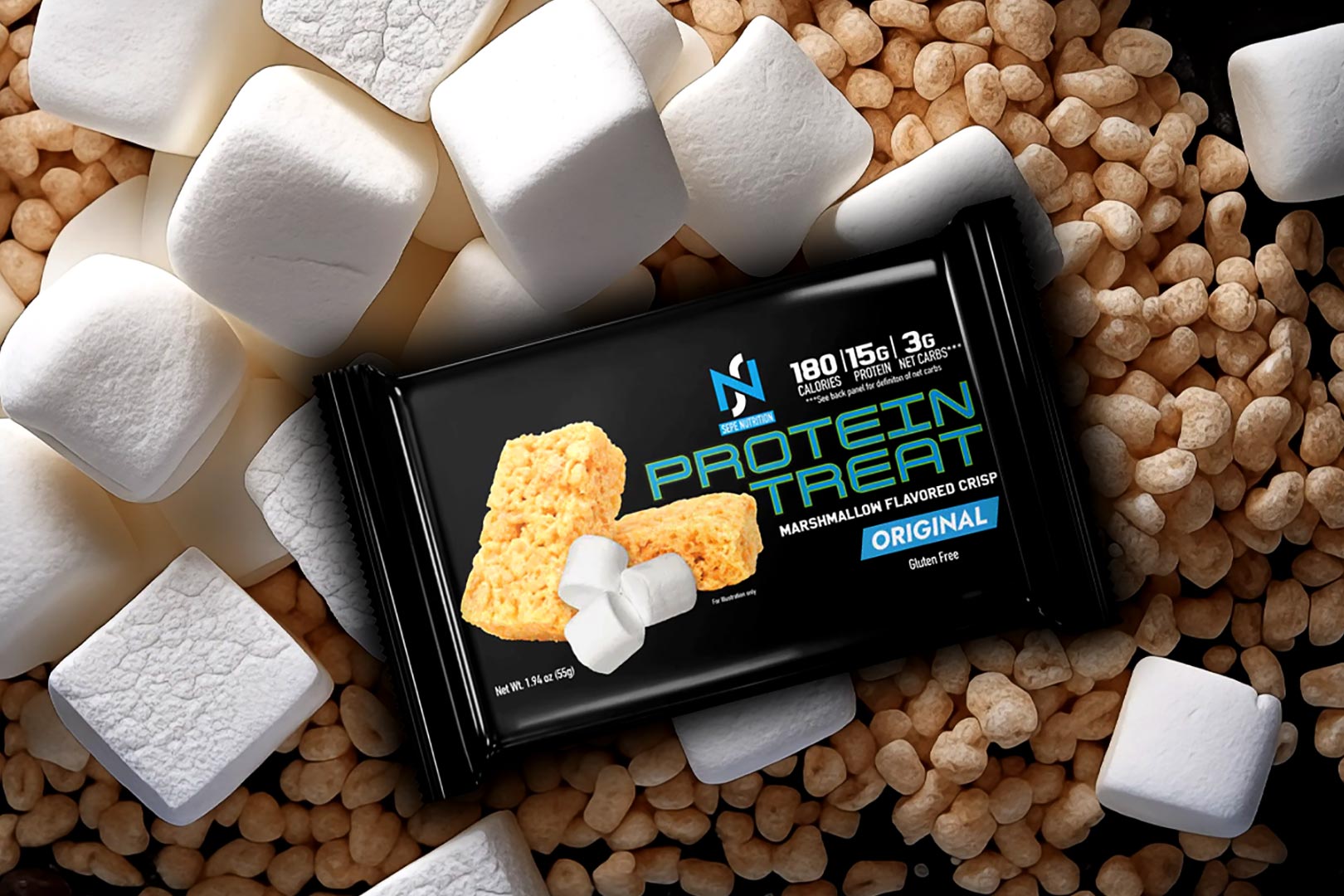 As much as we are fans of sports nutrition products here at Stack3d, we enjoy functional foods and beverages just as much, especially since there tend to be more approaches and directions for brands to take things. There is simply much bigger diversity in the various high-protein snacks, better-for-you treats, and functional beverages out there, making it especially exciting when newcomers enter the fray, which we have again this month by way of the completely new functional brand Sepe Nutrition.
Sepe Nutrition has made its debut with a Rice Krispies Treats style protein bar, where instead of the typical combination of a thick and occasionally dense main body, you get a rectangular product made out of light and crispy pieces. It is indeed like a Rice Krispies Treat, and it has a flavor similar to that as well, featuring a sweet marshmallow taste but packed with protein. A single crispy and crunchy 55g block has 15g of protein, only 2g of sugar from 3g of net carbohydrates, and a reasonable 180 calories.
The ingredients Sepe Nutrition relies on in its Protein Treat are nice and simple with almonds, protein crisps made from milk, the sugar-alternative allulose, more milk isolate for higher protein, sea salt, coconut oil, and the natural sweeteners monk fruit and stevia. One of the first places you can grab the functional product is directly through the brand's online store in boxes of 12 for $45. Better yet, if you don't want to go all in for a box, Sepe is selling the Rice Krispies Treat snack individually at $3.99 a piece.