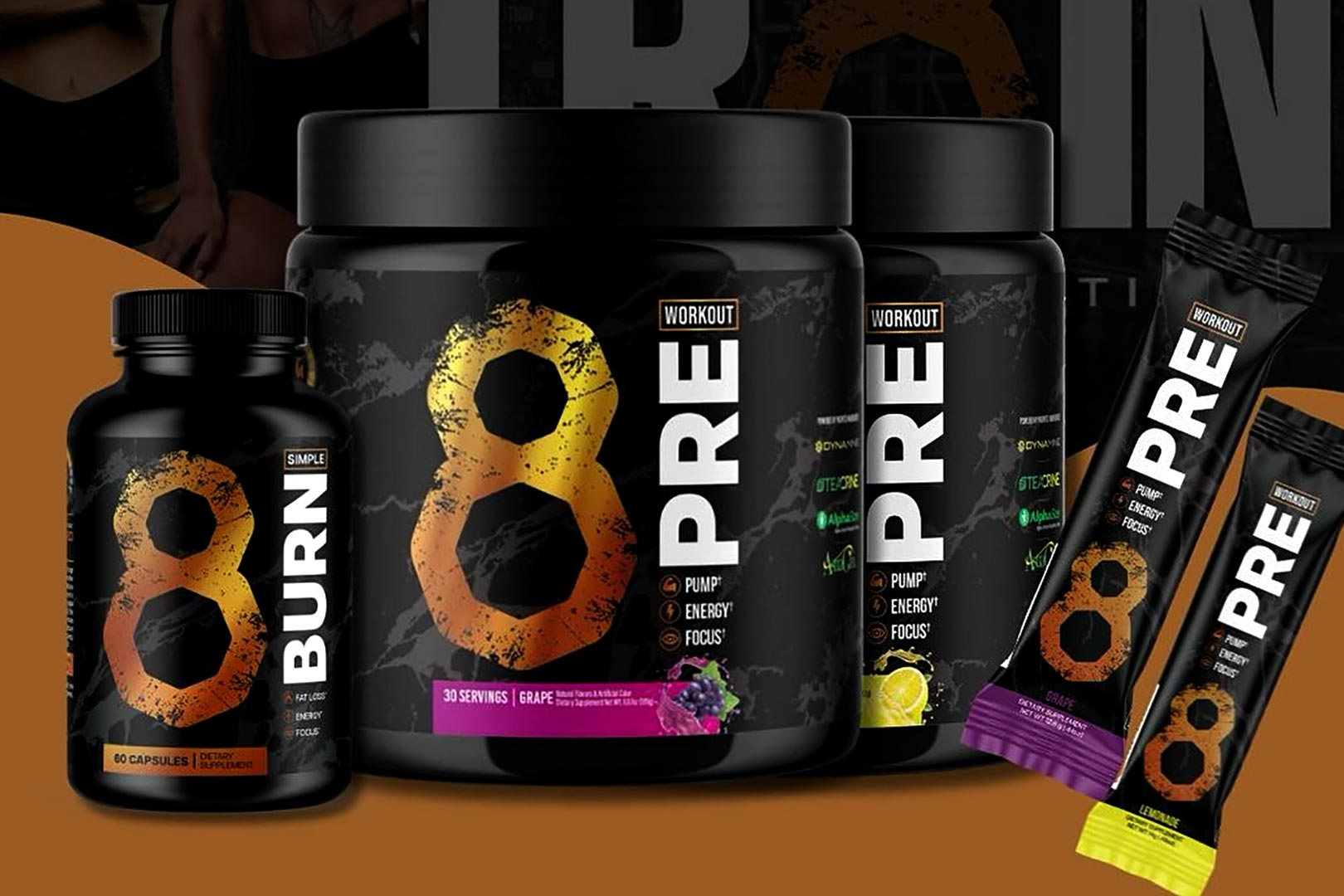 The gym, training and apparel company Elev8tion Fitness has branched out into the world of sports nutrition with a spin-off brand by the name of Tr8in. The newcomer debuted at this past weekend's Olympia Expo, and it is beginning its journey in the industry with two supplements, in Tr8in Pre and Tr8in Burn. They are indeed named similarly to their categories, with the former being a stimulant-backed pre-workout and the latter a fat burner.
Tr8in from Elev8tion Fitness, which is pronounced the same as the word it's playing on with "Train", isn't overly easy to get your hands on at the moment, although again, it is a fresh newcomer that's less than a week old after making its debut at the Olympia. The products are reasonably well put together, and as we always say, the pre-workout Tr8in gives a good reflection of the complexity of ingredients and the potency of the dosages.
Tr8in Pre drives its comprehensive experience of energy, focus, pumps, and performance, with 4g of citrulline malate for the muscle pump benefits and 3.2g of the ever-present beta-alanine taking care of performance. The sensory side of energy and focus is much more prevalent in the Tr8in supplement with 300mg of AlphaSize branded alpha-GPC, half a gram of n-acetyl-l-tyrosine, a surprisingly moderate 150mg of caffeine, and Compound Solutions dynamic duo of TeaCrine and Dynamine.
Currently, the official online store for Elev8tion Fitness' supplement company, Tr8in, has its debut products, Tr8in Pre and Tr8in Burn, listed as coming soon. Basically, those who didn't make it out to the Olympia Expo in Orlando will be able to get their hands on the products shortly at tr8in.com. The pre-workout comes at a premium price of $58.88 for a tub of 30 servings or $4 for a single-serving stick pack, and the fat burner is $38.88.