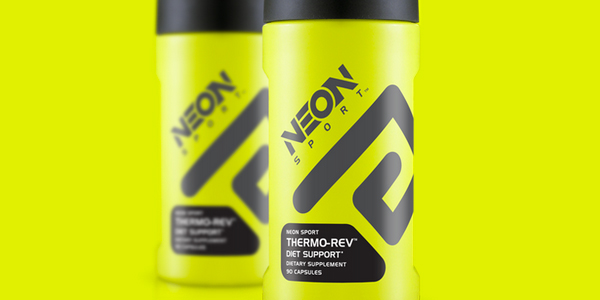 We've heard a lot of things about new supplements coming from Cellucor's Neon Sport spin off. Despite the many rumored products the brand have finally confirmed their first addition to the line. Thermo-Rev is officially going to be Neon's fifth formula, a diet support, energizing and presumably thermogenic promoting fat burner. Outside of it's name and look very little is known about the supplement, although fans are being encouraged to sign up for a chance to try Thermo-Rev. The brand are taking submissions through their website, looking for a group of dedicated Neon followers to sample the product before it's released. The brand ask for the usual details such as full name, email and address. As well as Facebook, Twitter and Instagram URLs, your Bodybuilding.com username if you have one, and a solid reason as to why you should be one of the first to try Thermo-Rev. If you are interested, Neon have passed on the code 'Stack3dVIP'. Simply enter that in the VIP box at the bottom of the form and your chances of being selected will increase. The opportunity is of course only open to those in the United States, and who are 18 years of age or older.
Update: Neon's form is down for a bit, and is expected to be up again in the next couple of hours.
Update #2: Form is back up and running.