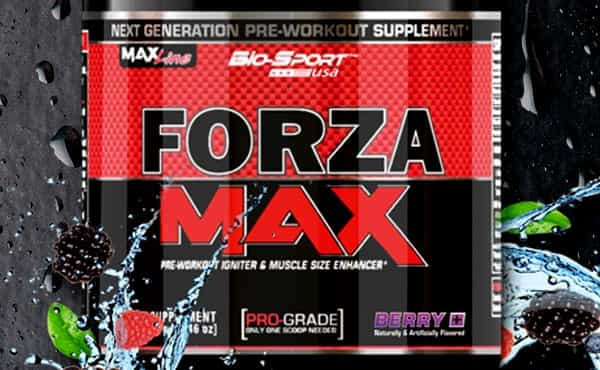 Bio-Sport isn't a brand we talk about often, in fact the last time we posted something about it was back in June. The main reason we don't see a lot from Bio-Sport is purely because it doesn't change much, this month however it has done something worth highlighting. What the brand has done is completely reformulate its pre-workout supplement Forza Max, changing a little more than just a few ingredients. As well as dropping features like BCAAs and glutamine, Bio-Sport has also given its updated Forza a 100% transparent label.
When we say completely reformulated, by that we mean Bio-Sport hasn't really left much behind resembling its original Forza Max. Of the previous version's 13 ingredients, the new Forza has carried over 8, all of which are common pre-workout features such as beta-alanine, taurine and caffeine. When it comes to new ingredients the brand has added a total of 6 to Forza with half a gram of tyrosine, 150mg beet root, 60mg each of hordenine and synephrine. 50mg of theobromine, and 50mg of dicaffeine malate to go with the product's 300mg of caffeine anhydrous.
Essentially Forza Max is now looking more like a somewhat competitive pre-workout, as opposed to a two proprietary formula with one blend led by BCAAs and the other by creatine and glutamine. You can see the supplement's official label below, and read a little more about it on Bio-Sport's website.
Bio-Sport Forza Max