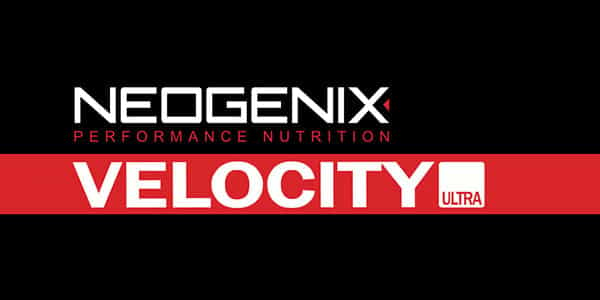 We recently got a much closer look at Neogenix's still upcoming Ultra Series supplement BodyForge Ultra, when the brand released its official facts panel. It turned out that Neogenix carried over a lot of BodyForge 2.1's ingredients for the sequel, but did of course include a few things to set it apart. This week we've got a much closer look at the brand's other upcoming Ultra Series product, the fat burning formula Velocity Ultra.
Unlike BodyForge Ultra and BodyForge 2.1, Velocity Ultra doesn't actually have a whole lot in common with its predecessor Velocity 3.0. In total the latest Neogenix weight loss solution features six ingredients, twice as many as 3.0 with only two of those being shared between the supplements. The ingredients carried over to Velocity Ultra are acetyl-l-carnitine at twice the amount with 1g, and caffeine anhydrous dosed at 350mg which is 100mg more than Velocity 3.0.
The four other features making up Neogenix's Ultra Series fat burner are half a gram of agmatine sulfate, 250mg dl-phenylalanine, 75mg hordenine and 50mg of coleus forskohlii. Velocity Ultra's six ingredient combination promises to deliver a number of interesting effects including increased energy, endurance, enhanced focus, concentration, and of course overall weight loss. The brand has in fact said the product was designed as more of a fat burning pre-workout not just a fat burner, which does kind of explain its rather big increase in caffeine.
To close out the update there are a two more details we do have to mention. The first is that as you can see in its facts panel below, Velocity Ultra does come in powder form unlike Velocity 3.0 with at least one flavor confirmed for its menu in Lemon Lime. The other detail is that when the supplement eventually launches at Bodybuilding.com fans will be able to pick it up for the regular price of $29.99.
Neogenix Velocity Ultra