Jul 19th, 2016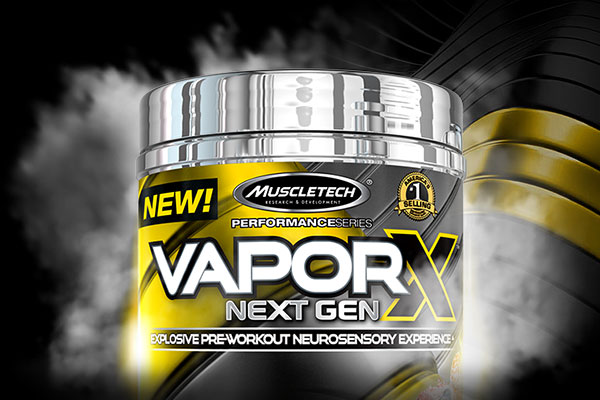 Last year you may remember Muscletech introduced the last piece of its muscle-building trilogy, Plasma Muscle. The supplement is the combination of two features, Peak ATP and what was originally teased as a never before seen ingredient called Optinos. Muscletech has now made the same claim for its upcoming NaNO Vapor sequel, Vapor X Next Gen.
Basically the brand has confirmed that its next new pre-workout is going to have an industry first ingredient. It hasn't given any clues about the ingredient, although it is going to be in a pre-workout so it would be good to assume that it'll help with performance. Vapor X Next Gen has also been described as an "explosive" and "neurosensory" experience, meaning the mystery ingredient could be energy and/or focus related.
As soon as we get more information on the product or even the never before seen ingredient, we'll be sure to share it. For those that missed our post on Vapor X Next Gen's release, it is expected to be available sometime next month.