Jul 23rd, 2016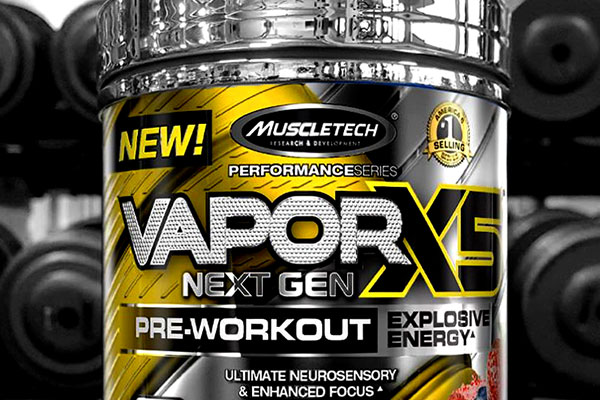 Muscletech has dropped the first real look at its upcoming pre-workout supplement, that we recently found out is going to feature a never-before-seen ingredient. The shot of the product actually confirms a little more than you'd expect, most importantly that the supplement isn't called Vapor X Next Gen. The official title of Muscletech's next pre-workout competitor is slightly longer with, VaporX5 Next Gen.
The other few details we can confirm from the first look at VaporX5 include more effects, and at least one size and flavor. The promises made on the face of the product include "enhanced focus", "muscle strength and endurance", and "superior performance and pumps". As for the size and flavor, we can confirm that VapoX5 is coming in at least one taste with Fruit Punch Blast, and in the one 30 serving tub.
We should also mention that the title of Muscletech's VaporX5 Next Gen does relate back to its formula, as the number "5" comes from the fact that the supplement is apparently a "5-in-1 pre-workout". For now that is all we have, although definitely stay tuned for more information on Muscletech's upcoming VaporX5 Next Gen, as it does look like we're going to be getting details on it bit by bit.