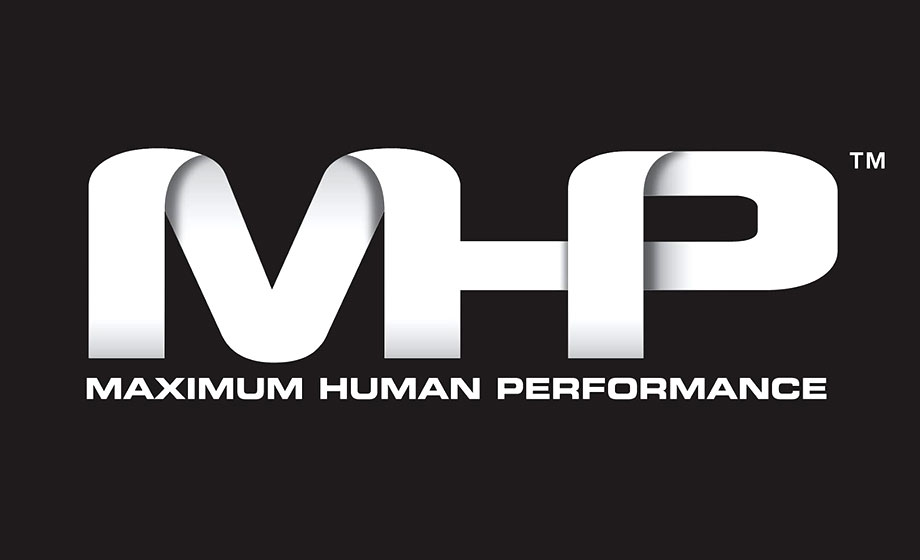 The last thing we heard from MHP was back in April with the launch of its Arnold Classic unveiled Tangerine BCAA 10X. Since then we haven't seen anything more from the brand, however it appears that it has been silent for a reason. Today we have an all new MHP logo to unveil — pictured above — which is apparently just the beginning of everything.
As you can see the new MHP logo is significantly different from the brand's current one. Not only is the type and design of it a step in another direction, but it also no longer uses MHP's somewhat signature blue and yellow color combination. Overall the updated logo is really a much more modern design, which as per usual is coming with a rebrand to match. We have yet to get a glimpse of that rebrand, however MHP has assured us there definitely is one.
As mentioned the new logo and rebrand are only the beginning of what MHP has planned. While we don't yet have any exact details, we do know that the updated look is bringing with it big changes to the brand's line-up. That is going to involve the introduction of an unknown amount of entirely new supplements, as well as the rebranding of some of its current competitors.
With so much on the way from MHP, it'd be safe to say you're going to be seeing a lot more of it over the next couple of months. One thing we do know for certain is that we'll have a lot to share with you leading up to and/or at the Olympia, as that is where the brand plans on unveiling its updated line-up.