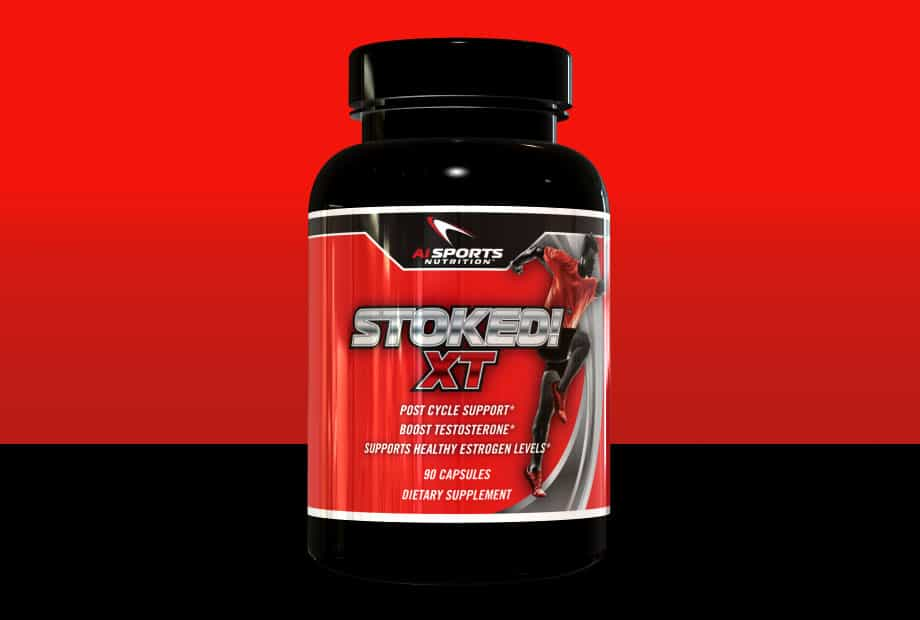 While it was confirmed on Wednesday that AI Sports' latest sequel supplement, the testosterone booster Stoked XT, wouldn't be launching until Monday next week. The brand has decided to surprise its fans and drop it today with an introductory deal. With the early release has also come the product's label, revealing exactly what separates Stoked XT from the original.
Unlike all of the other sequel supplements AI has launched lately, Stoked XT doesn't really have much it common with its predecessor. In total the new product packs twice as many ingredients, all of which are transparently dosed, and with very few of those coming from the original. Making up Stoked XT's label is 350mg of n-acetyl l-carnitine, 250mg each of DIM and epimedium herb (10% icariian), 200mg each of safed musli and dandelion root, 100mg turmeric, 50mg AstraGin, and 10mg of boron.
AI Sports Stoked XT
Despite its differences in formula, AI's Stoked XT does have a similar list of effects to Stoked. The supplement's eight ingredient combination promises to optimize sexual health and insulin response, encourage optimal hormone levels, help with fat loss, and of course being a testosterone booster, it also promises to boost testosterone.
As mentioned Stoked XT's label has been released today alongside the product itself, which is now available for purchase direct from AI's website. The testosterone booster has been given a single bottle price of $49.99, although to celebrate its arrival the brand is running an introductory sale. From today through until Monday you can save 35% on Stoked XT with the coupon code "GetStoked", discounting the supplement all the way down to just $32.49.