Myprotein statement highlights a number of facts about its facility
Apr 12th, 2017
The major international supplement company Myprotein has released a statement in regards to a customer claiming to have found a "foreign object" in his bag of Myprotein protein powder. The brand hasn't said anything about what's going on with the customer, but has released a list of facts about its protein producing facility.
Firstly the reason Myprotein hasn't said anything about what's happening with its customer is because all of its complaint communications are confidential, and remain between the brand and the customer. As for the interesting facility facts Myprotein has included in its statement, read on below.
"Our manufacturing facility is equipped with industry-leading food safety equipment including:
o finished goods end of line x-ray machines which reject 100% of product containing foreign bodies as small as 2.5 mm;
o our tamper proof pouches all pass through a roller system flattening all before use;
o all powders pass through a 3mm sieve within our filling lines; and
o our production line is monitored by CCTV plus visual checks are also carried out on each product before they are packed to ensure there are no rips or tears."
After reading all of that, it sounds like it's practically impossible for anything outside of what's meant to be in a Myprotein supplement, to make its way into one. As you can see, Myprotein has a machine that x-rays finished goods and rejects anything containing foreign bodies as small as just 2.5mm. The object apparently found in a Myprotein product is definitely bigger than 2.5mm, or at least based on the pictures we've seen.
All of the other facts about Myprotein's facility are also very interesting and really assure you that the brand does everything it can to prevent contamination of supplements. Myprotein's bags are flattened before they're filled, visual bag checks are made for any holes, and all of the brand's powders pass through a 3mm sieve.
You can see Myprotein's official statement in full below.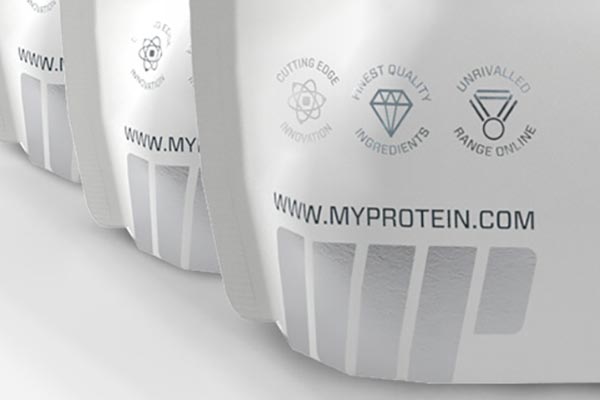 "Myprotein treats all customer complaints extremely seriously and is investigating the incident as a matter of urgency. As with any customer complaint all communications are confidential between Myprotein and the customer, however, we are able to our comment about our manufacturing and quality control standards.
· Our production facility is independently certified against the British Retail Consortium Global Standard for Food Safety and achieved a Double A grading earlier this year, the highest attainable grade.
· Our industry leading accreditation guarantees that we work to the highest manufacturing practices and should any contamination arise, this would most likely occur after opening and use by a customer.
· Our manufacturing facility is equipped with industry-leading food safety equipment including:
o finished goods end of line x-ray machines which reject 100% of product containing foreign bodies as small as 2.5 mm;
o our tamper proof pouches all pass through a roller system flattening all before use;
o all powders pass through a 3mm sieve within our filling lines; and
o our production line is monitored by CCTV plus visual checks are also carried out on each product before they are packed to ensure there are no rips or tears."