Redcon1 turns its attention to Breach with three new flavors
Apr 26th, 2017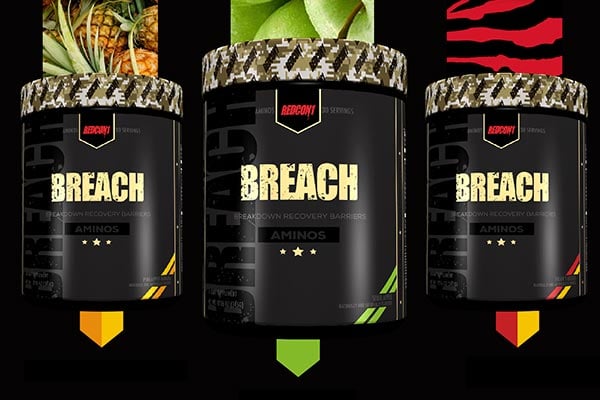 Redcon1 already dropped two new flavors earlier this month, both for its stimulant pre-workout supplement Total War. The new additions are Tiger's Blood and Pineapple Juice, which the brand has followed up with more flavors for a different product.
Redcon1's has now turned its attention to its amino formula Breach, doubling the size of its menu by giving it a total of three new tastes. Two of the new Breach options are in fact the same two recently added to Total War with Tiger's Blood and Pineapple Juice, and the third is Sour Apple.
For now, the brand has only confirmed the three new Breach flavors, with availability said to be coming very soon.