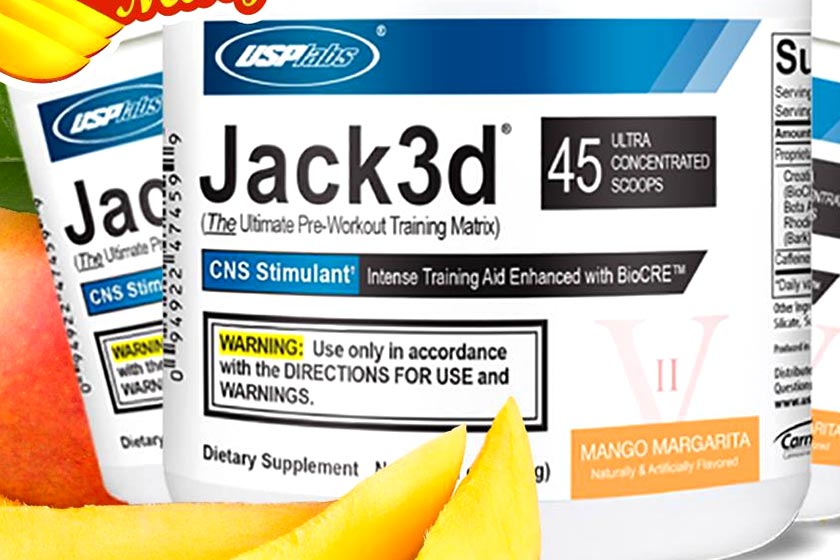 The new flavor announced last week by USP Labs for its pre-workout supplement Jack3d, has arrived this week as promised. As per usual the brand has introduced the product with a deal that does of course not disappoint.
USP Labs' new Mango Margarita Jack3d is now available through usplabsdirect.com with an insider deal that works out to $18 per tub. The offer is three tubs of the flavor for $54.99 and a free Barbell Club tee, with only one of the three Jack3ds needing to be the new Mango Margarita flavor.
There is also an option to add a tub of USP Labs' protein powder Modern Protein for an extra $19.99, which will also get your entire order free shipping. To get in on the deal visit this link to the brand's website sometime in the next few days as the sale expires in three days time at noon on Friday.