MHP doubles its amount of citrulline for Vasculore Powder
Jun 22nd, 2017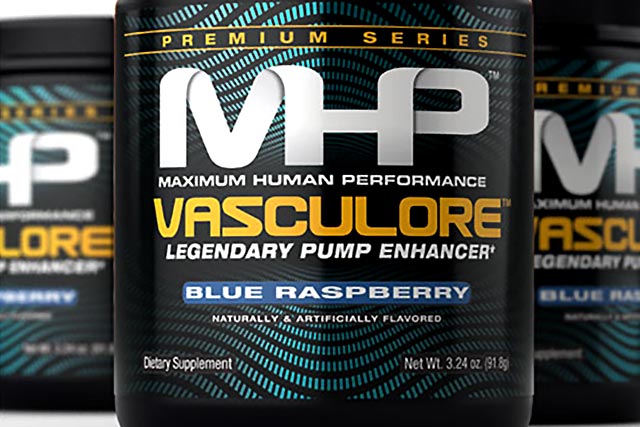 It was recently confirmed that later this year MHP is going to be launching a flavored version of its nighttime supplement Recovery PM with a slightly different formula. News has now come in that the brand will be doing the same thing to its pump formula Vasculore, by producing a powder version for that one too.
Just like with MHP's original capsule Recovery PM and the new Recovery PM Powder, the flavored Vasculore is going to have a slightly different formula from the capsule Vasculore. While a lot of it will be the same, in fact almost all of it is, the brand has made a pretty significant change to one of the product's main ingredients.
From top to bottom everything in the upcoming Vasculore Powder is the same as in Vasculore except for one ingredient. The list of consistent features includes the likes of arginine AAB at 125mg per serving, 50mg of the branded Spectra blend, and 100mg of norvaline. The one change comes in with the pump ingredient citrulline, as instead of being at 750mg per serving, the Vasculore Powder has double that with 1.5g.
While we can confirm everything there is to know about MHP's upcoming flavored Vasculore; we don't yet have any idea on exactly when it's going to be available. When it does eventually arrive though, the supplement will have two tastes to choose from in Blue Raspberry and Watermelon, both packing the same amount of servings as the original with 30.