Facts panel confirms another 3 ingredients for the new Furian Xtreme
Jul 12th, 2017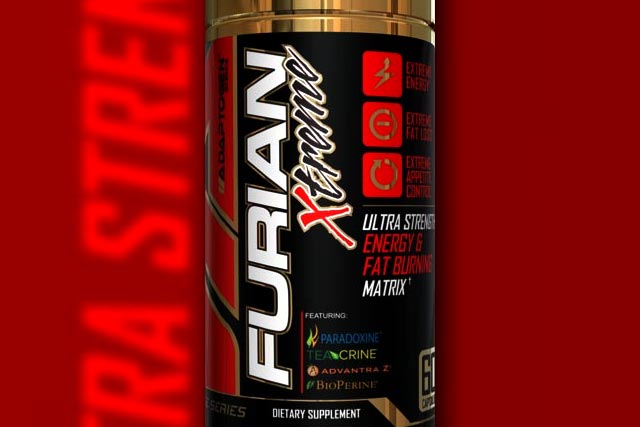 A little over one month ago Adaptogen Science made its latest entry into the world of weight loss Furian Xtreme, available for pre-order on its website. Unfortunately, with that availability the brand didn't have the supplement's facts panel listed, so we couldn't confirm everything that's in the fat burner.
Adaptogen has recently released that label for Furian Xtreme and as it turns out, it doesn't add too much more to the mix outside of what we already knew about. Initially, we could only confirm Paradoxine grains of paradise, TeaCrine, synephrine, and BioPerine black pepper for the product, which actually make up more than half of the formula.
In total there are just three other ingredients in the new Adaptogen weight loss supplement with 260mg of caffeine, 125mg of n-acetyl-l-tyrosine, and 50mg of coleus forskohlii. Altogether the combination in Furian Xtreme promises to boost energy and focus, increase thermogenesis, help with appetite control, and enhance overall weight loss.
Seeing as Furian Xtreme pre-orders did ship last month on June 10th as Adaptogen promised, there are now a number of retailers you can get the fat burner outside of the brand's website. Tiger Fitness is one of those places, where the new Furian costs a lot better than it does direct at $35 for a full-size bottle.