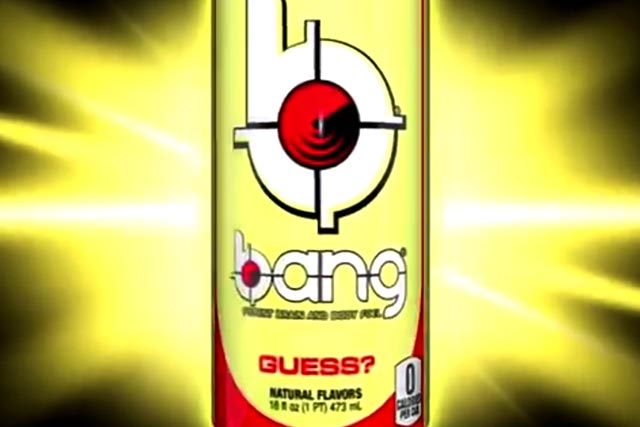 VPX Sports is now asking fans to guess what the next flavor of its creatine infused energy drink, the Bang RTD is going to be. The news comes just a month after the brand confirmed its upcoming Purple Guava Pear Bang as well as its Citrus Twist Bang exclusively for GNC.
The most interesting detail with VPX Sports' flavor it's taking guesses for, is that it's being teased in an alternatively branded Bang can. The product is colored yellow and red with the Bang logo in white, which could be related to the flavor or just be that way for the sake of the teaser.
If the colors VPX has included on the Bang can in the teaser, are relevant to the new flavor, our guess is a strawberry banana recipe or possibly strawberries and cream. Whatever it turns out to be, there must be an extra feature to the flavor as we can't imagine the different branding is just for the flavor.