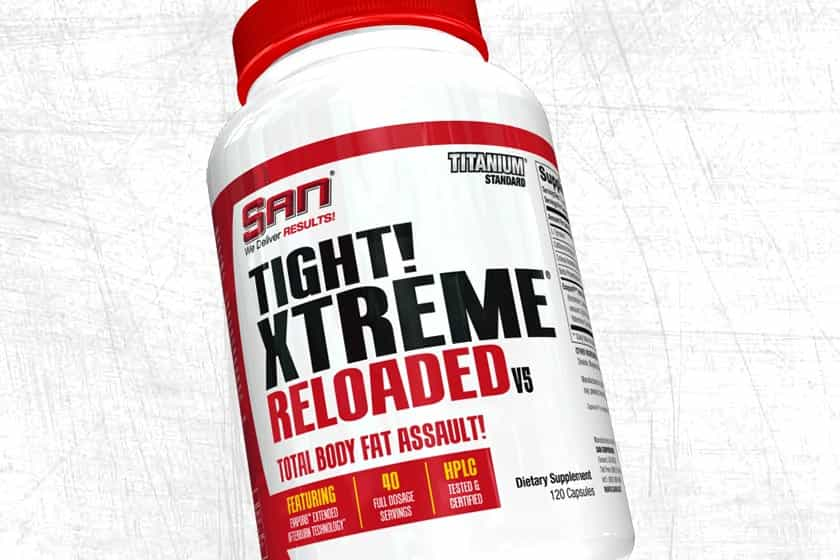 Sometime over the past couple of months, SAN Nutrition introduced an all-new version of its weight loss supplement Tight Xtreme Reloaded. While the brand has kept its name pretty much the same with Tight Xtreme Reloaded V5, the formula it has is quite a bit different with more transparency and more common fat burning ingredients.
SAN's new Tight Xtreme Reloaded V5 promises a similar kind of experience to its predecessor, promoting increased energy and focus, boosted metabolism, and a fuller feeling after meals. Overall it's designed to accelerate weight loss for anyone looking for a little bit of extra help regardless of the kind of gym goer they are.
More transparency than V4
Moving on to the ingredients in Tight Xtreme Reloaded V5, as mentioned the product does feature a lot more transparency compared to its predecessor. Only half of its features come hidden in a non-transparent proprietary blend, whereas Tight Xtreme Reloaded V4 had everything but its caffeine tucked into a blend.
The complete list of transparent ingredients in V5 are 350mg of tyrosine, 250mg each of caffeine and coleus forskohlii, and 150mg of beta phenethylamine. The other half of the supplement is made up of hordenine, CapsiMax capsicum, black pepper, and yohimbine, which combine for a blend total of 110mg per serving.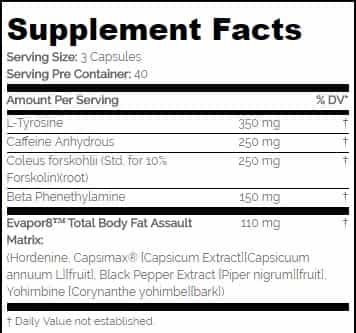 Widely available
SAN Nutrition's new fat burner has been out for a while now and can is available in a lot of different places. The brand's own website is one of those places, as well as the major online retailer Bodybuilding.com. The latter is as per usual the cheaper way to go, where Tight Xtreme Reloaded V5 will currently cost you $30 for a full-size bottle that'll last you just less than six weeks.