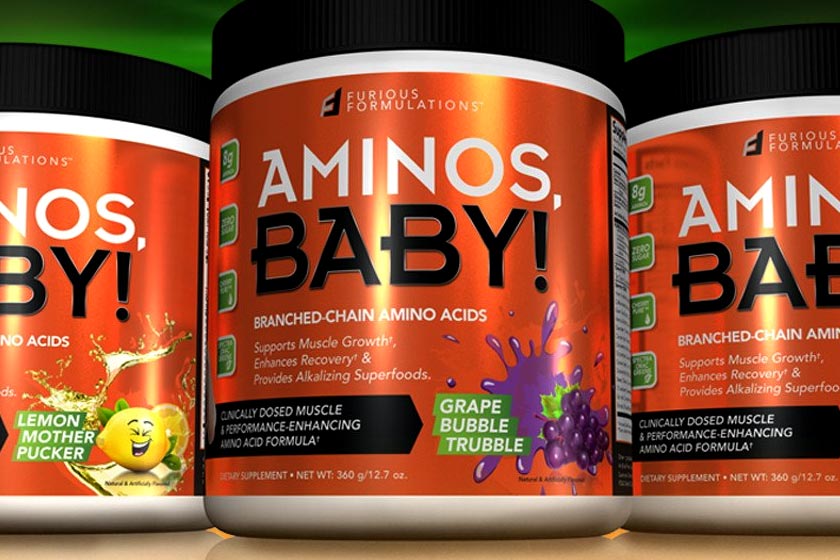 Furious Pete's next new Furious Formulations supplement has been unveiled, introducing the BCAA competitor Aminos, Baby! As you can see Pete has gone with yet another unique name for his product, similar to his last supplement release, the pre-workout Goku Gains.
At the moment we don't know everything there is to know about Furious Pete's Aminos, Baby! What we can confirm are its highlights, which do give you a good idea of what we're in for. In total the product has 8g of aminos, with the majority of that likely to be BCAAs, alkalizing superfoods, and CherryPure tart cherry for improved recovery.
Furious Pete and Furious Formulations upcoming Aminos, Baby! is currently promoted as releasing soon in the one 360g tub size and a handful fun named flavors. When the supplement arrives, it looks like fans will have three tastes to choose from in Grape Bubble Trouble, Strawberry Margarita Madness, and Lemon Mother Pucker.