Ghost Size Review: The next evolution in creatine supplementation
Aug 23rd, 2017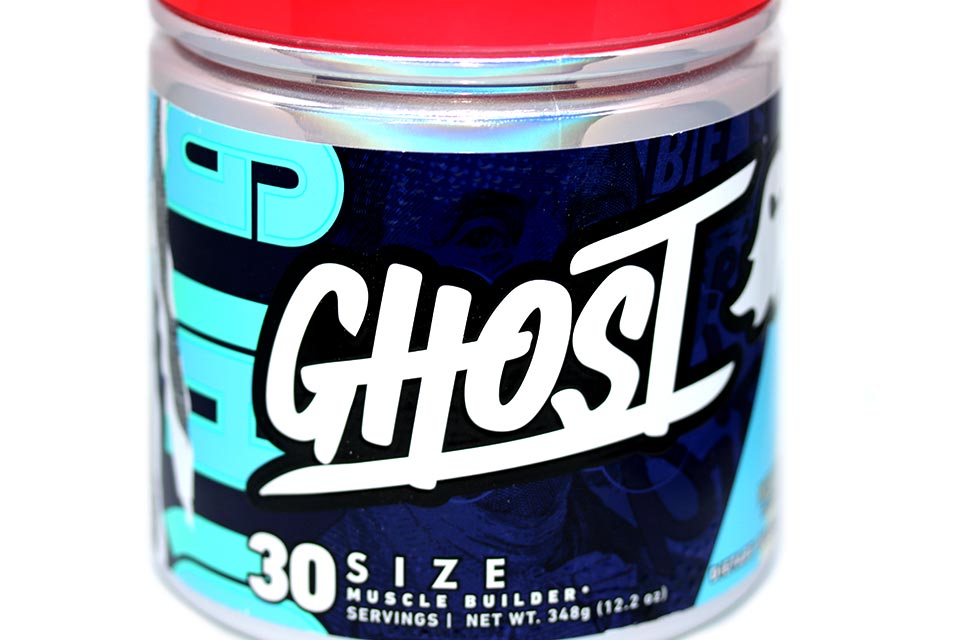 Creatine supplements are a dime a dozen, most keep things quite simple and use only creatine in their formulas. There are some, however, that go the extra mile and combine creatine with other strength and muscle building ingredients. Ghost Size is one of those even rarer products that brings together a few ingredients to take your results above and beyond.
Formula
The Ghost Size formula consists of five features, the first of which is of course creatine with 2.5g each of creatine monohydrate and HCl. The other four ingredients are 2.5g of betaine, 2g of CarnoSyn beta-alanine, 200mg of epicatechin, and 50mg of AstraGin to enhance absorption of it all.
Unrivaled results
Over the years we've come to rely on various creatine supplements as our go-to when it comes to strength and muscle building. In the past month, we've been putting Ghost Size to the test to see if it can take that go-to position of ours. While we were expecting the product to perform relatively well, it has surpassed our expectations, delivering truly unrivaled results.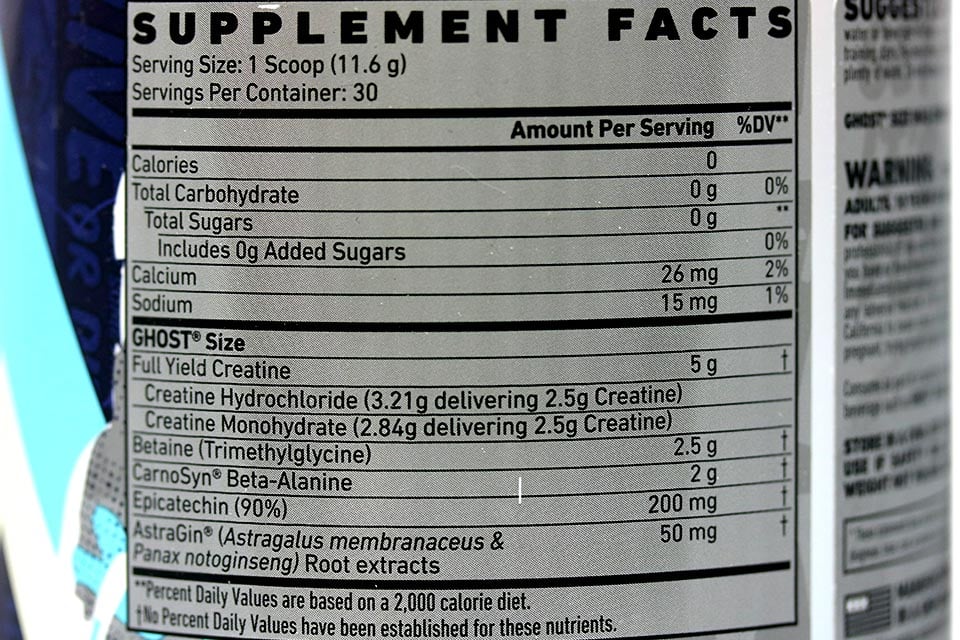 One of the most exciting effects with creatine supplements is their ability to add strength somewhat quickly. Ghost Size is a formula that does just that, almost like it's your first time using creatine. We noticed some impressive strength increases within two weeks of using Ghost Size, and that's really only the beginning.
Bonus benefits
Other areas where Ghost's creatine competitor has a noticeable impact include muscle fullness, recovery, and muscle growth. The fullness effect is most noticeable in the gym, where muscle pumps become a whole lot easier to obtain. Things get even more interesting outside of the gym as that fullness feels like it hangs around for most of the day.
The recovery and muscle building effects on Ghost Size are hard to determine exactly, but are noticeable. As your numbers go up in the gym in the form of plates, dumbbells, and machines, you will notice an increase on the scales.
The recovery of Ghost Size is slightly less impressive as the fullness, strength, and growth, although it's still a part of the experience. It's not actual muscle soreness that appears to change, more the recovery of your energy and performance system. Despite feeling tired or quite worn out on days, when you get to the gym you'll find your body can knock out sets heavier than last week and just as energetic as the day before.
Evolution in creatine
Based on our experience with Ghost Size, it is definitely our new go-to creatine product moving forward. It combines effects we've never seen in other creatine competitors, but most of all it gets results. The increased strength and size would usually be enough to please us, however, with pumps and recovery also in the mix, Ghost has certainly taken creatine supplementation to a new level.
Where to buy
The one other thing we have to point out is that Ghost Size does cost a little more than your typical creatine, although we feel the results are worth it. One of our previous favorites was USP Labs' Modern Creatine which goes for around $20 for a month's supply.
Ghost Size has a regular direct price of $40 for 30 unflavored servings, or $32 with the ongoing coupon code "BEALEGEND". While that is a little bit more than most creatines, it's only taken us one bottle to realize that's a small price to pay as Ghost Size makes up for it and more with results.